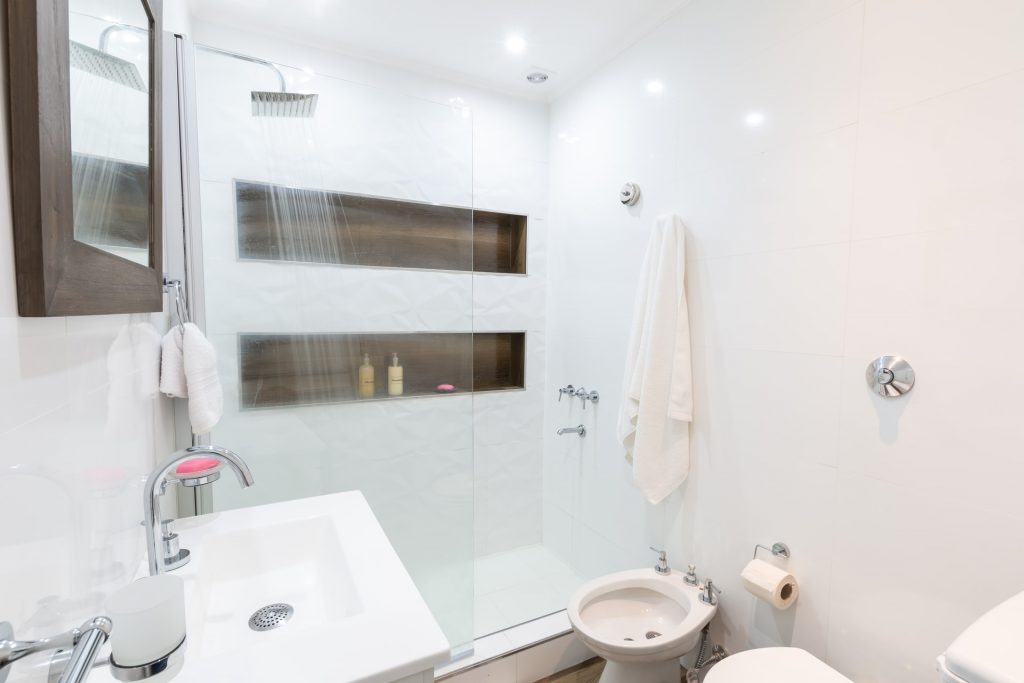 When shopping for new fixtures for your bathroom renovation, you may wonder about shower enclosures. There are two standard varieties: framed and frameless. The question is, what differences do those come with, aside from the obvious? Which one is better? Let's take a moment to compare and contrast the two, starting with framed shower enclosures.
Benefits of Framed Shower Enclosures
Framed shower enclosures come with few benefits over frameless. However, the benefits they do have can be really important. The primary difference is cost. Framed shower enclosures rely on the frames to bear most of the weight and the frame is where hinges and handles are connected. This does two things: It requires less glass craftsmanship to be done, as the glass only needs to be cut and fit to the frame, and it allows thinner glass to be used.
The lower cost to produce framed shower enclosures means they also cost less to the person buying them. Therefore, if you're on a tight budget for your bathroom renovation, a framed shower enclosure might be a better choice for you.
What Makes Frameless Great
Frameless shower enclosures cost a bit more than their framed counterparts, but they also have more benefits. Because there's no metal frame, the glass used for these enclosures is thicker. This allows the glass to hold its own weight and take on the holes required for attaching hinges and a handle. The thicker glass, having to be higher quality as well, is much less likely to shatter than that of a framed shower enclosure.
Enclosures most frequently break when a door is shut too hard and shatters, forcing you to replace your shower door. For a framed enclosure, this is more prevalent, as the frame often overlaps, sealing the door with a magnet. Frameless enclosures typically don't have a jam for the door. It comes to a stop in the right place with special hinges that direct it to the right spot. This also lowers the likelihood of a frameless shower enclosure shattering.
We can't cover the perks of a frameless shower enclosure without including the ease of cleaning. Framed shower enclosures, having a seam where the frame meets the glass, can collect grime. Frameless shower enclosures don't have this ridge. Therefore, they don't collect grime in a hard-to-clean place. Without the need to scrub along the edge of a frame, wiping down your enclosure is much easier.
Shop Keystone Home Products
No matter which type of shower enclosure is right for you, we have the right option here at Keystone Home Products. We offer high quality framed and frameless enclosures. Therefore, make your bathroom remodel a successful one by stopping by our store. Or, if you have questions, call us today. We're happy to help you make your decision.