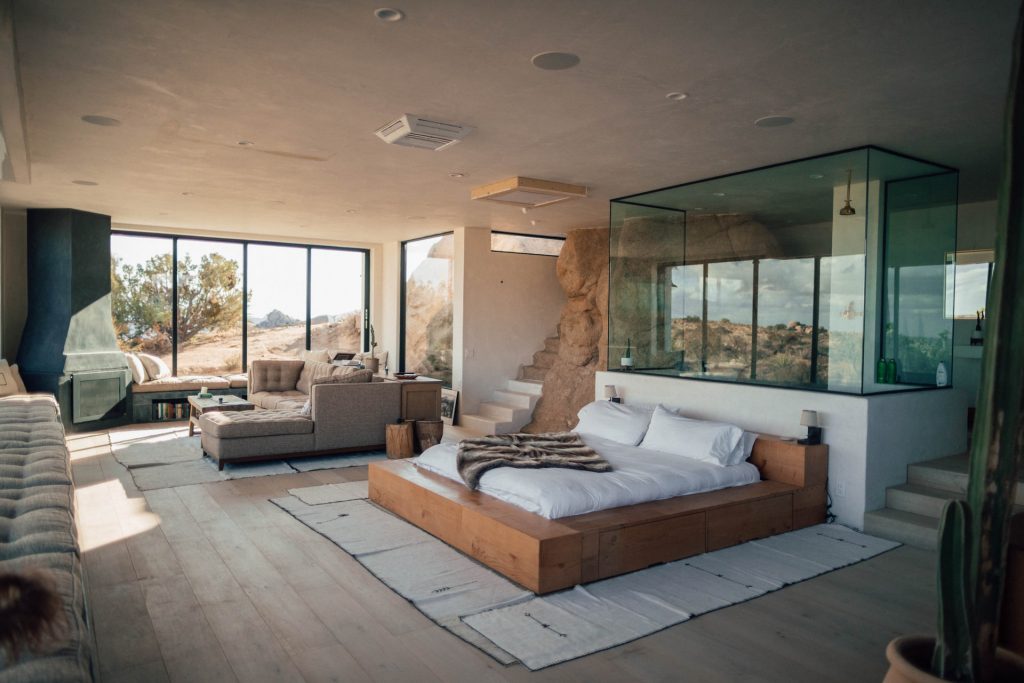 There's a wonderful middle ground between standard interior design and open concept design. While standard design can feel stifling and closed-off, open concept can sometimes feel too exposed. Standard design cuts off light flow, but open concept minimizes privacy. So, how do you bring the two together to find that happy medium? The solution is aluminum dividers. What are some open concept uses for aluminum dividers that can bring your home to somewhere comfortable and in-between?
Divide a Studio
The first of our open concept uses for aluminum dividers comes in the form of improving privacy in a studio apartment. Studio apartments are common choices for solitary city-dwellers. They're smaller than apartments with separate rooms, so are more affordable to students or young people just entering the workforce.
The downside to a studio apartment is that is has little in the way of privacy. In a studio, the bedroom, living room, and dining room all share a space. The kitchen usually has a breakfast bar, meaning it also has a clear view of the rest of the space. Inviting guests over when your bedroom is on clear display can be uncomfortable.
Bridge the gap between open concept and standard walls by introducing aluminum dividers. By putting up a few dividers between the bedroom space and the rest of the apartment, you can continue to allow light flow while giving yourself more privacy.
Bathroom/Bedroom Combos
In many open concept houses, the master bedroom has an attached bathroom without any dividing walls. For many, the whole bathroom is exposed, while others only have an exposed shower or tub.
This is relaxing for some, but may feel a bit too exposed for others. By putting up some aluminum dividers around this exposed bathroom space, you can relax in privacy once more. The extent of the privacy is up to you. Completely close the space in with an aluminum divider door, or just create an open-ended barrier to allow you some warning before someone walks into the room.
Dining and Lounging
In large, open concept houses, the first floor is often completely undivided. This can mean a dining room that is directly connected to a living room or den space. For some, this openness is appreciated, as it ties the two spaces together, allowing socializing between them. However, for others, especially those who host dinners, it would be better for the areas to feel a bit more separate.
Putting up some aluminum dividers between the two will allow your dinner to feel more formal. Plus, retiring to the living room will actually feel like you're going somewhere, rather than just moving around the same room.
Productivity Boost
If you have an office space set up in an open concept part of your home, it can lead to a lot of distraction. While an open concept first floor may have a lot of space to lend to your desk, shelves, and filing cabinet, what it also brings is a lot of noise and movement from other members of the household.
Shut out some of the distraction and give yourself a productivity boost by adding some dividers. Light will continue to flow through them, illuminating your space, while the walls may also work well for hanging sticky notes and reminders.
Keystone Home Products offers aluminum dividers to anyone in the Toronto area. Stop by our store today to take a peek or order some for your home. Let us know if you have any questions. We look forward to hearing from you.