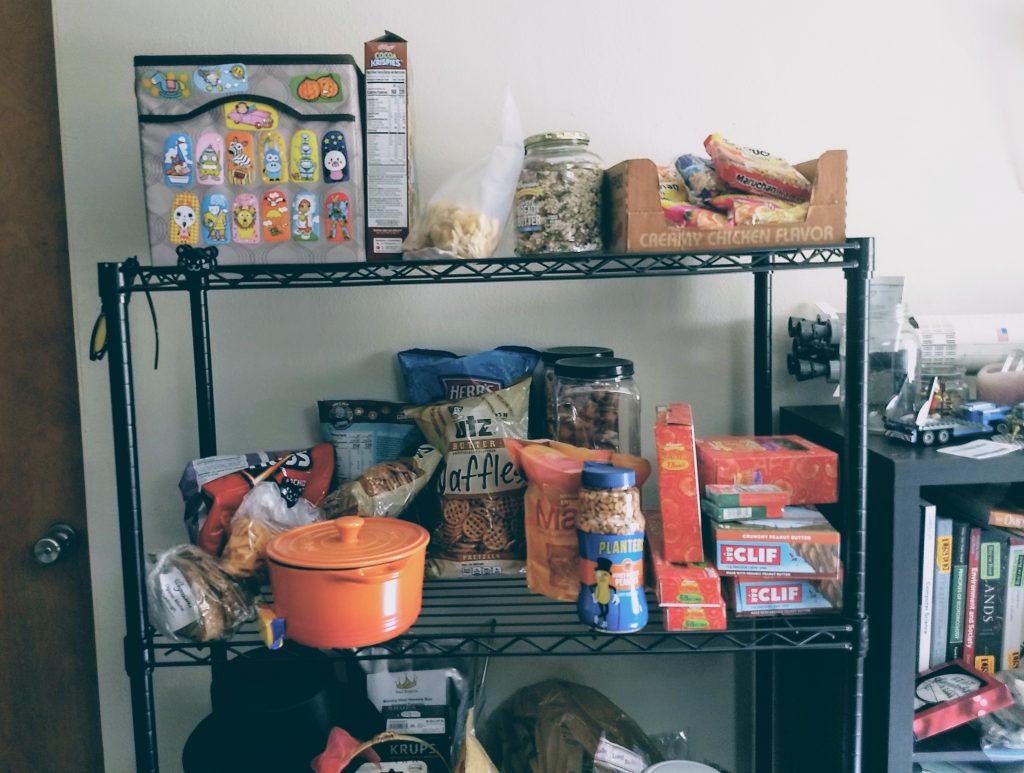 Keeping your pantry functional can be quite difficult. More often than not, people will organize their pantry only to find it a mess again within a few weeks. All of the work put into their pantry organization has been lost in favor of functionality. Unfortunately, a messy pantry isn't functional. Pulling things out and then putting them back in a space that's easier to reach may seem functional while doing it, but it leads to disaster. What if we at Keystone Home Products told you that you can organize your pantry in a way that's both functional and easily accessible?
Order of Frequency
For many, the compulsion to put larger items in the back is a hard one to combat. After all, smaller things should be easy to see and look through, right? The fact is, size rarely has anything to do with how you should organize your pantry. You should actually be organizing things by how frequently you use them.
If you put all of the things you use most often toward the front of the shelves, you won't find your entire pantry in disarray shortly after organizing it. That's because most of the pantry hasn't been affected by your daily rummaging.
Frontrunners
Some items that should be put near the front of the shelves include:
Cereal, if you or your kids eat it regularly. Lining cereal up along, perhaps, the bottom shelf makes it easy to retrieve and replace on the daily without disrupting your shelves.
Frequently used cans or boxes. If you tend to eat a lot of canned or boxed foods, pick a shelf to dedicate to them. Put those that you like to have on hand, that you don't use much, toward the back of the shelf. Reserve the front of the shelf for things that you use frequently and restock when going shopping.
This is a great place for things like canned fruit, canned ravioli, or boxes of instant rice dinners. Putting these things on, maybe, the second lowest shelf would make them easy to look through and access.
Snacks should also go toward the front. Because snacks tend to get eaten and replenished often, they should go toward the front. Because snacks tend to come in medium or large sized boxes, these go great on a shelf slightly above eye level. This makes them easy to grab and replace without giving you the visibility that's better reserved for small things.
Spices
One thing that definitely needs to be easily accessed but that tends to get in the way is spices. For these, we recommend buying a wire spice rack that can be mounted on the inside wall of the pantry. Trying to keep spices from falling over and becoming chaos on the expanse of a regular shelf is nigh impossible. However, giving them their own little place where they support each other and stay out of the way works great.
If you're looking for wire shelving or other organizational products, Keystone is the best place in Toronto to find them. Give us a call or come visit our shop to see if we have what you're looking for. Join us again for Part 2 to learn more about pantry organization.