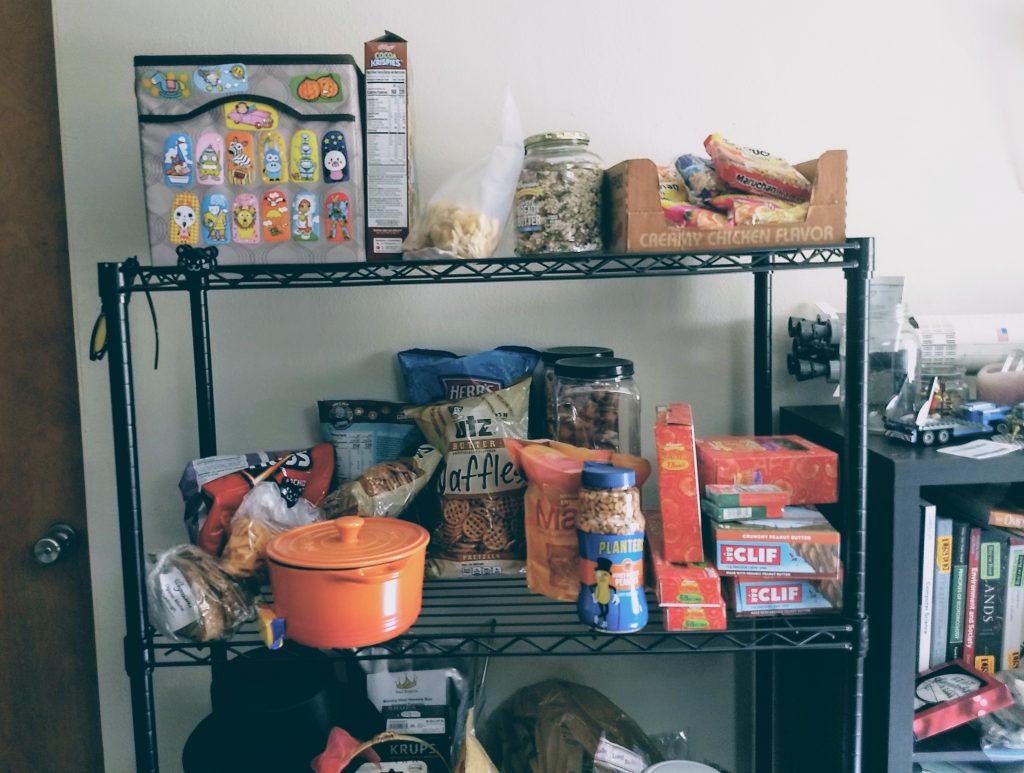 Keystone Home Products is back again with Part 2 of our pantry organization series. In Part 1, we briefly talked about how you should be categorizing shelves and where to put frequently used foods. In this part, we're going to cover what to do with the backs of shelves.
Can Stores
While many canned foods get used regularly, sometimes we have things that just get stored indefinitely. For instance, canned beans, tomatoes, cream soups, and the like are all great for use in meal production. However, most of us won't be needing these more than every few weeks. These staple products are best kept toward the back on the shelf that has instant foods at the front. This location makes them easy to fade into one another. Allow a little overlap when stacking your cans and boxes. Then, your pantry will be efficiently stocked, with no wasted space between sections.
Ingredients
We haven't forgotten the foods that get in the way most frequently. Did you think we wouldn't notice you've been wrestling with a bag of flour every time you're trying to find that can of green beans? Create a section at the back of your bottom shelf for all of your baking ingredients. Very infrequent things should go near the back. Things like flour, sugar, and other staples should go in front of them.
If you're taking our advice from Part 1 and putting your cereal at the front of the bottom shelf, great! You can now ignore your baking ingredients most of the time. When it comes time to make a batch of cookies, all you have to do is remove your cereal boxes. Simply set them aside temporarily and you can access all of your ingredients. When you're done baking, lining the cereal back up on the shelf is an easy task.
Kitchen Storage
If, like many pantries, you have four shelves, you may be wondering what to do with the top shelf. It's hard to reach, tends to collect junk, and isn't very useful. The good new is, it actually is useful if you know the secret to using it effectively. Grab a stepstool and pull down whatever expired food you have hiding up there. It's time to make good use of your highest shelf.
This shelf is specifically useful for kitchen storage. No, that doesn't mean just food. If you have a countertop mixer or a crockpot that you don't use more than once every month or two, this is the place for them. A lot of people leave appliances lined up on the kitchen counters but, the truth is, most of us really can't afford to lose the counter space.
Putting appliances that you don't use very much on the top shelf in the pantry allows you to actually use y our counters when cooking. The extra counter space is well worth an extra step in making crockpot chili every three months.
Of course, if you use your appliances pretty often, this isn't the best use of your storage space. People who spend a lot of their time making food from scratch are, conveniently, more likely to have more stored goods. Instead of putting your crockpot on the top shelf, this is a great place for big bottles of oil, large bags of rice, dried beans, and many more. Owning a stepstool will make this style of pantry organization more accessible and it will serve a great purpose, keeping your bulk goods from piling up on the pantry floor.
Pantry organization is important, but so is space. If you want to maximize storage space, check out the shelving and storage equipment available from Keystone Home Products. Give us a call if you have any questions or need help starting your order.