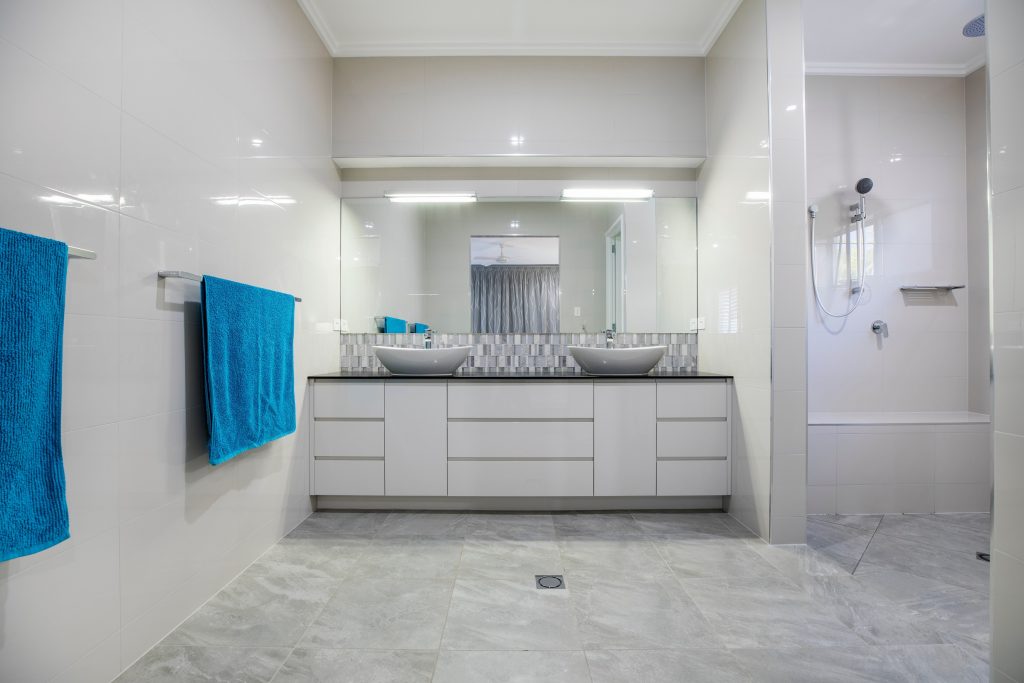 A number of things can make a bathroom look aged. Broken tiles, wallpaper, and brass fixtures are some things that will add years on to your bathroom. Did you know an old vanity mirror can do it too? Certain vanity mirrors have designs around the edges, come in a frame, or are even broken. If your vanity mirror looks like it's been there a while, it's going to age your bathroom. Luckily, Keystone Home Products can help.
Why Does Age Matter?
The age of a bathroom may not seem that important if it still functions alright. However, it is incredibly important if you plan on selling your house. While individuals may be accepting of an outdated bathroom, most people aren't. If someone walks into a house to buy it and sees that the bathroom looks like it hasn't been updated since the 60s, they're not going to be sold.
Because the bathroom is one of the most valuable rooms in the house, people care what it looks like. You can't avoid a bathroom like you can avoid a half-finished basement. When selling your house, your bathroom needs to be a room people enjoy the look of.
Broken Mirror
Whether you plan on selling your house or not, if your old vanity mirror is broken, it should be replaced. There are a number of reasons.
For one thing, it looks bad. Every time you walk into your bathroom, your eye is going to be drawn to the break in your mirror. That's both unattractive and annoying.
The second reason is that it's less functional when it's broken. Most mirrors won't just get a corner broken off. It's going to split the entire thing. Trying to use a mirror with a big crack running through it is distracting and annoying. It's harder to see the overall reflection.
And lastly, it's dangerous. While a cracked mirror isn't the most dangerous thing in the world, it still poses a hazard. If the crack continues growing, a part of the mirror could fall from its mount. Broken glass falling on someone or ending up in little pieces on the floor isn't exactly safe.
Pick a Replacement
When you decide it's time to replace your old vanity mirror, get the job done with Keystone Home Products. We have a selection of vanity mirrors we think you'll appreciate. Get the size and cut you need for your bathroom. Bring your bathroom into the present with a mirror that looks like it belongs here.
If you have questions about Keystone's vanity mirrors or other products, give us a call and we'll be glad to help. We offer the best selection and service in Toronto. If you don't believe us, come take a look for yourself.