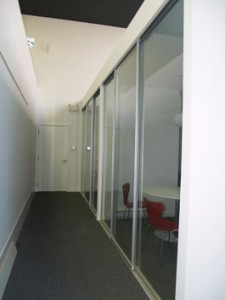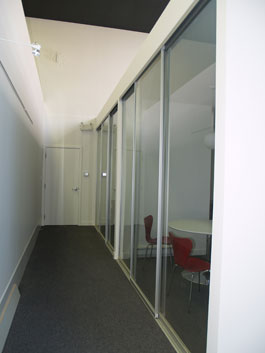 Homeowners are always looking for ways to make their rooms seem larger, airier and more visually compelling and have been known to go to great lengths to achieve those goals. In reality however, there's often no need to knock down walls or hire the most expensive interior decorator in Toronto. All it sometimes takes is mirrored closet doors. Installing mirrored closet doors in your bedroom is going to change the entire look and feel of the space in ways both subtle and overt. Below we'll get into the many reasons to install mirror closet doors in Toronto homes.
The Many Benefits of Installing Mirror Closet Doors in Toronto Homes
Mirrored closet doors are going to alter the way the entire bedroom is perceived from the minute they're installed. They will:
Double the amount of space your brain perceives – As the mirrored doors produce a perfect copy (in reverse of course) of the bedroom your brain registers that the space is actually twice as big as it is. This is why so many elevators are lined with mirrors. It's a trick that's been known and employed by interior designers for centuries.
Create a visually harmonious balance – Having a perfect copy of the room reflected in the mirrored closet doors creates visual balance. Everything in the room is visually counterbalanced by its reflected opposite. Even if you have been having difficulty creating balance in the room mirrored doors will often provide that balance all by themselves.
Add a subtle sense of luxury to the room – By introducing mirrored doors into the room you're conjuring up associations with the Palace of Versailles and a thousand other classic, opulent buildings that have employed mirrors throughout history to help create compelling spaces.
Hide the actual closet from view – Closet doors without mirrors are just closet doors. They're a visual dead end and there's no way to spin them as anything else. Once you install mirrored closet doors however the visual dead end is opened up and the closet becomes invisible until you need to enter it.
Reflect both natural and artificial light making the space feel more open – One of the many great things about mirrored closet doors is their ability to reflect light and make a space seem more airy and inviting. And this is true both during the daytime and at night when the lights are low and you can create compelling counterpoints with the reflected light.
Provide you a way to check your outfit before going out – Not to be forgotten in the discussion about the many advantages of mirror closet doors on Toronto homes is the fact that they're full length mirrors that will enable you to check your outfit from head to toe before you leave the house.
Mirrored closet doors are a sophisticated yet affordable way to enhance the look and feel of your bedroom. Contact Keystone Home Products on (905) 790-0997 and speak to one of our experts to learn more about our full line of classic and contemporary style mirrored closet doors.