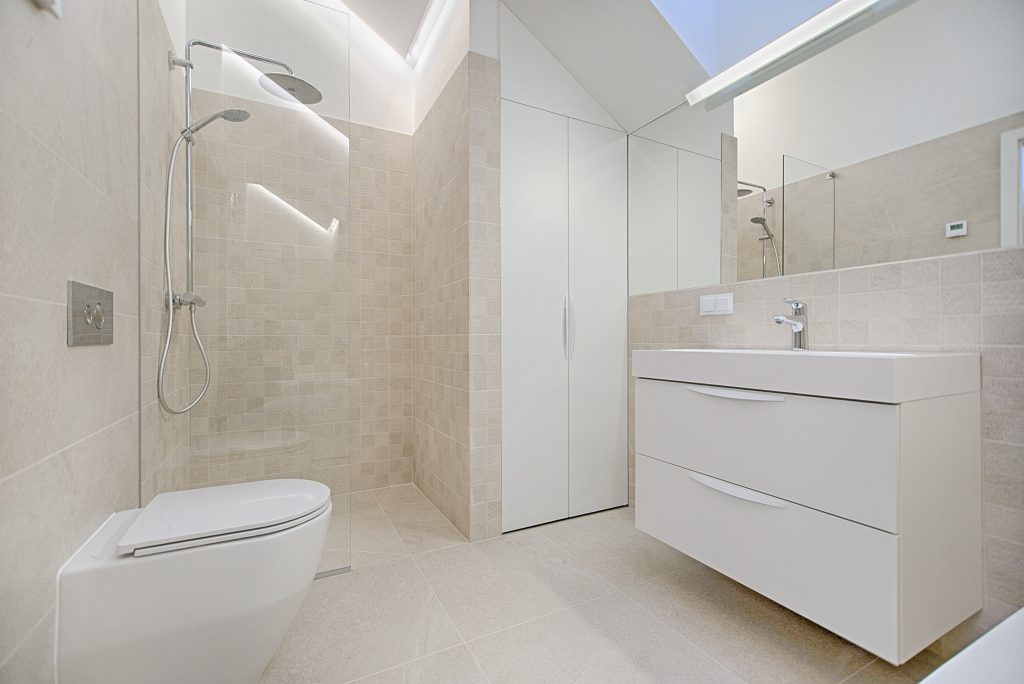 After a number of years, glass shower enclosures really tend to age. It's hard to avoid getting mineral buildup along edges. For many, the struggle may even be with mold. Keeping shower enclosures in top condition is a hard task. When it's time for you to replace your glass shower enclosure, Keystone Home Products has exactly what you need.
Enclosure Variety
The first thing we offer at Keystone is variety. When you come to pick out a new glass shower enclosure from us, you can be sure you'll find what you need. We have something for everyone, because no two people have the same exact taste. We offer:
Framed shower enclosures with swinging doors.
Framed enclosures with sliding doors. These are great for both stand-up showers and tub/shower combos. Ditch the shower curtain that keeps gathering mold and crowding your space while you shower. With sliding, glass doors, you can shower or bathe free of the hassle of a shower curtain. Plus, showering with a glass door means more light. You wouldn't believe the difference it makes to get better lighting during your morning shower.
Frameless shower enclosures. There's nothing quite as flexible in design as a frameless, glass, shower enclosure. No matter what other updates you decide to do to your bathroom down the line, your frameless enclosure will match. This gorgeous and elegant design adds a lot to your home and also to your home's resale value.
Shapes and Sizes
While design is important, what's even more important is knowing that Keystone has enclosures for showers of all shapes and sizes. We account for:
Showers with half-walls making up part of the enclosure. Even if you need each piece of the enclosure to be a different height, we've got you covered.
Showers that need two pieces of enclosure. If you have a rectangular or square shower in the corner, you'll probably only need two pieces of glass. We have enclosure sizes that will fit this shower shape.
Showers that need more than two pieces of enclosure. Many people have showers in a pentagonal, hexagonal, or even octagonal shape. These showers need many more pieces of enclosure glass. We're prepared for showers of any shape and will provide an enclosure with as many pieces necessary.
Affordable Price
One of the best things Keystone Home Products offers is an affordable price – even on glass shower enclosures. While many companies will overcharge for glass shower enclosures, we offer a truly unbeatable price. Our company offers affordability and quality like no one else in Toronto.
If you have questions about our glass enclosures or other products, give us a call. We look forward to helping you with your search for the perfect shower enclosure.