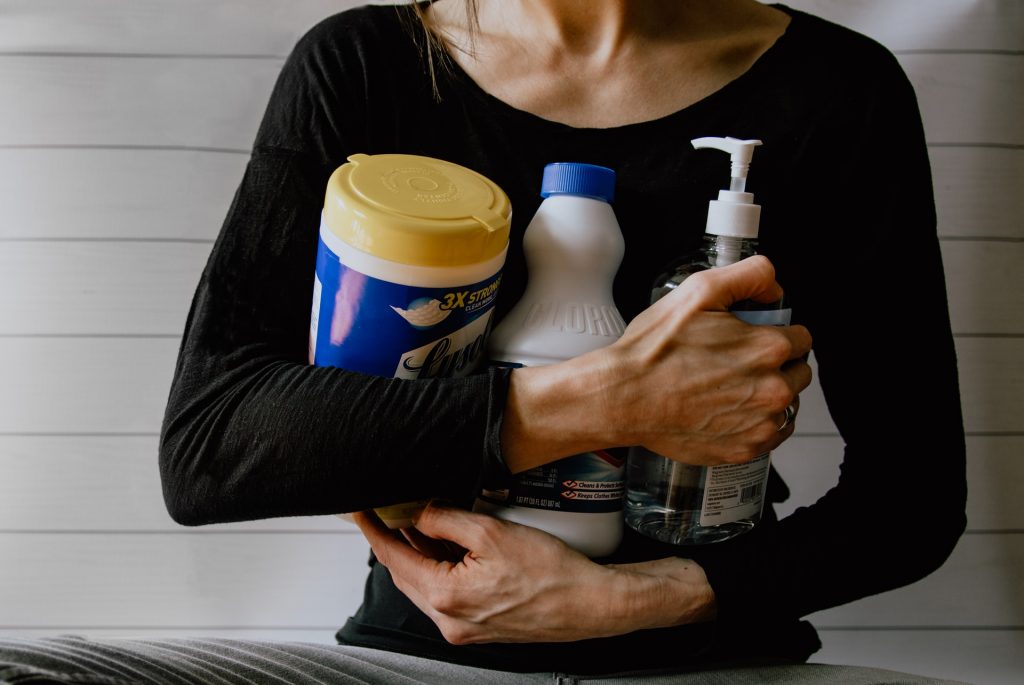 Tired of hurting your joints scrubbing at a stubborn shower? Keystone Home Products knows all about the struggle. We have some pointers for those of you who can't seem to find any painless methods for shower cleaning.
Frequency
One of the biggest mistakes people make when cleaning their shower is waiting too long. Many people only scrub their shower every month or two. Because dirt buildup in showers goes fairly unnoticed until it's really bad, it may seem unnecessary to clean it more often. Plus, as the place we go to get clean, it's easy for the illusion of it always being clean to take hold of us.
Buildup and Minerals
The fact is, every time you shower, the dirt, oils, and dead skin from your body are slowly dirtying the shower base. Not only are bodily components a factor, the water is also contributing. Any minerals in your water will build up on the shower enclosure or base. This can manifest in a different way for every different mineral. For some, it may be iron, leaving a rusty, orange buildup. For others, it may be a white coating from lime. There are even minerals that leave behind a pink residue where water has settled.
Don't Wait
Because these things take a little while to become very visible, it's hard to think your shower needs a scrub every week. However, if you put in a little effort every week to scrub down your shower, you will keep the buildup from happening at all. Removing dirt and minerals when it's barely had time to settle is the most effective of methods for shower cleaning.
Cleaning Process
How frequently you clean your shower is one thing, but the steps in your cleaning process also matter.
Foaming Sprays
To cut down on the effort it takes to clean your shower, start by buying foaming sprays. There are a litany of foaming sprays available on the market. Find one that is rated to help with any minerals you have in your water. Then, coat the entire shower enclosure and showe base with it.
Letting these sprays sit for the time allotted on the bottle will give them time to break down minerals and dirt. Then, when you finally pull out the brush or sponge, you won't have to do all that breakdown with your elbows alone.
Mineral Remover
If you have a pretty notable buildup of minerals in your shower, you'll want to buy a mineral remover as well. Cleaners made for showers with hard water are one thing, but something especially for removing large amounts of these minerals can cut through even years of mineral buildup.
Too Far Gone
If your shower enclosure is too far gone you can always replace it. Many framed shower enclosures build up mold and minerals incredibly badly. Trying to get the mold to stop growing once it's gotten into the cracks of the frame can be nearly impossible. While minerals won't spread like mold, getting an orange buildup from out of the enclosure frame can be, likewise, impossible.
Keystone Home Products has beautiful framed and frameless shower enclosures alike. If your shower enclosure is beyond the help of the best methods for shower cleaning, it can, at least, be replaced with a new one. Give us a call if you have any questions about our shower enclosures and shower doors. We look forward to hearing from you.