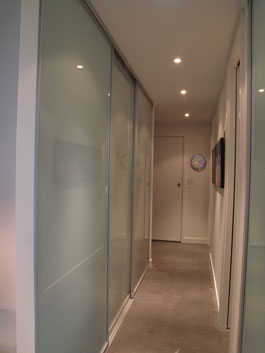 Nothing gets in the way of a productive day at the office like sitting in a dark, uninspiring space. Office lighting has a more profound affect on people's productivity than we ever knew in year's past. So, if you want to boost employee morale, help fight depression and anxiety, and improve the overall productivity of your business, lighting is paramount. Here's how Keystone Home Products can help you.
Natural Light and Productivity
Lighting has been proven to affect productivity to an unexpectedly high degree. This is due to both long-term and short-term factors.
Short-term, having adequate lighting allows one to see their space more clearly. It improves our ability to function as creatures that see best in daylight. Checking the calendar, looking at lists, and even seeing the keyboard become much faster tasks when one can see clearly.
Long-term, dim lighting and a lack of sunlight can cause depression, the most notorious causer of low motivation. A person doesn't have to have major depression disorder to be afflicted by depression. If you wake up in the morning and feel little motivation to do things – even the things you like – you may be experiencing depression. Having exposure to sunlight on a daily basis is a known way to stave off depression.
All of these factors, combined, give lighting a very important role in ensuring one has the tools they need to get their work done.
Divided Offices
We all know how dark an office space can be when each office is divided by walls or thick partitions. Offices and cubicles end up being unlit or lit only by lamps. This leaves an employee's workspace dim and depressing. But, office spaces that are undivided can lead to visual distractions and noise traveling. This is far from ideal.
So, how can we divide an office space, giving each employee the room they need to work, while also supplying sunlight? The solution is easier than you might think.
Improve Office Lighting
Using aluminum dividers between offices or cubicles will allow light to travel much more effectively. This includes both electric and natural light.
If your offices have sliding, aluminum doors instead of heavy wooden ones, light will flow in from other parts of the office. Cubicles will no longer be cut off from the office's light sources and windows.
Aluminum dividers can function both as walls, windows, and sliding doors. This makes them a great dividing solution for any space where lighting matters. Plus, their opaque appearance means employees continue to have the privacy they've grown used to, even as light comes and goes more freely.
Shop Keystone
Aluminum dividers are easy to get when you shop Keystone Home Products. If you live in the Toronto area, come by our store and take a look in person. If you have questions about our aluminum dividers that our website doesn't answer, give us a call and we'll be sure to help you where we can. We look forward to hearing from you.