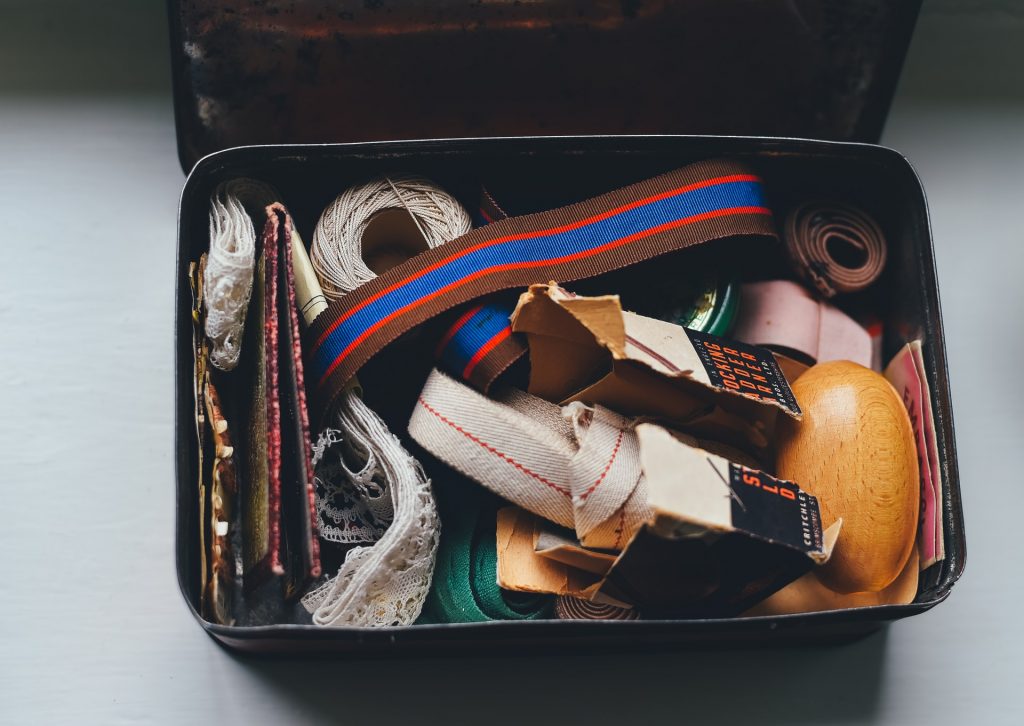 In our last article, we covered the first two steps to an effective storage room. However, it doesn't end there. After you've sorted through each box and made sure to store things in proper spaces, there's still the storing to do. However, the hardest part is over. Going through your old things and then organizing them into bins is a huge pain. It's all easier from here on out. 
3. Label Label Label
Next up is labeling. One of the biggest mistakes people make when it comes to storage room functionality is not labeling things effectively. "I'll remember what's in this bin." No, you won't! You might remember one or two things in a bin, but rarely will you remember all of the things.
Every bin or box should have a label on it. The label should cover all of the groups in the bin.
For instance, if you have a box filled with home video tapes, graduation paraphernalia, and baby photos, don't label it "Memories" unless it is the only box with memory items in it in the entire storage room. Instead, label it "Videos, Graduation, Baby Photos." This takes a little more writing space and an extra three seconds to write. That's a great deal in exchange for the time and effort you would waste looking for things without them.
If you don't want to use permanent marker on your storage bins and you don't have any fancy label stickers, you can even just use a strip of masking tape. Masking tape is your best friend for making labels. It's easy to write on in Sharpie without smudging and it can be torn off later with ease. As long as it's not left in high temperatures, it will even come off without leaving tape residue.
4. Prioritize
If you have a lot of bins in your storage room, your next step is prioritizing. This prioritization process isn't about what's most valuable. Right now, you should be figuring out what things you're most likely to want to open. If you don't frequently look at memory items, put your memory box in the back, on the bottom. However, if you have a box of seasonal clothes that you're going to want in six months, put them at the front and on top. The more thought you put into your box positions, the less you'll have to move around bins later to get to what you want.
5. Storage Day
Last, but not least, is choosing a storage day. Inevitably, new additions to the storage room will get taken there throughout the year. For some, putting them where they go in the storage room right away will be easy. For most, it will not.
Most people will find themselves making a pile of things that need to be sorted and stored somewhere near the entrance to the storage room. This is fine, actually. The important thing is setting aside a day – perhaps once a month – to go through it all and actually put it away. It might not feel worth the effort to dig around bins to put one thing away, but when you've accumulated a small pile, it's time.
For more great organization tips for other rooms in the house, check out our blog. Keystone Home Products is here, not only to help you make an effective storage room, but to keep a functional home. Give us a call if you have questions and we'll be more than happy to help.