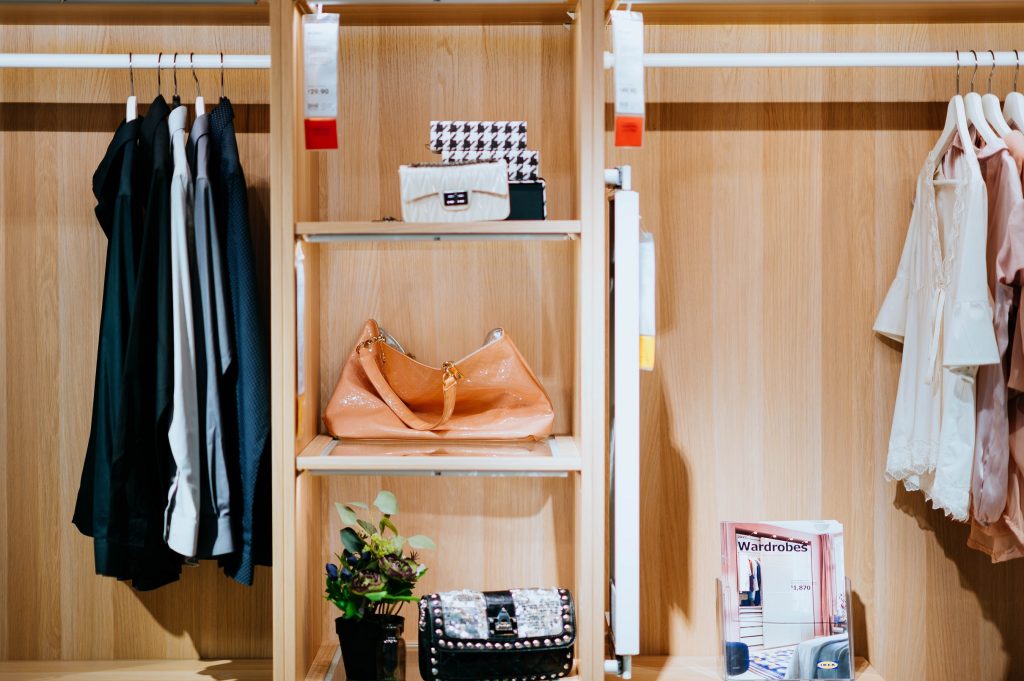 Letting your closet turn into a mess is easy. It happens to all of us. Maybe your clothing rack is cramped and you put clean laundry on top of the dresser. Or, perhaps you have no hamper and dirty clothing gets tossed in the corner. No matter what your poison, it's not unusual to have a hard time keeping your closet organized. That's why Keystone Home Products is here to give you some pointers – and they all start with proper shelving.
Keep Things Off the Floor
It's tempting to put things on the floor if you're lacking space. However, the more you put on the floor, the easier it is for things to get messy. For instance, shoes getting set on the floor can quickly turn into a pile rather than an orderly line. Having shelving for your shoes forces you to keep them more or less in order, as you have to pick them up rather than kick them off. The same goes for other things such as small boxes, jackets, or hats. Having proper shelving will keep these things cleaner, more organized, and easier to find.
Have a Place for Everything
The main reason most people have a hard time keeping their closet clean is because they bring something into the closet with no discernable place. That object has no choice but to get set somewhere that it doesn't belong. Then, the thing that belongs in the place it got put now has to go somewhere else. The snowball effect brings your closet into chaos. To keep it tame, always have a place for everything.
Downsize
If you run into trouble and one of the places you have gets filled up, you might need to consider downsizing. Not having enough space for the essentials is one of the other main reasons closets turn into disasters. If you regularly add new clothes to your wardrobe, you're slowly decreasing your storage space. Inevitably, you'll run out of room. As you struggle to fit what you have where it goes, you're suddenly back at square one. At that point, no amount of designated space will fix your problem.
Go through what you have and remove some of the things you never use. When you've taken all the shirts out of your closet and started to go through them, you'll be surprised how many you don't wear anymore. Once you've separated out the clothes that you want to sell, donate, or store, you'll be surprised how much easier it is to put shirts away.
Shelving Variety
The cool thing about shelving is that it comes in a variety of styles. You can opt for a full-sized, wooden, closet organizer or even just hang up wire shelving. Wire shelving is incredibly flexible in terms of use because you can stack things on it and also hang things from it. Wire shelving is even easy to decorate, if you want it to look more personalized.
If you want to get started on your way to a cleaner closet, contact us at Keystone Home Products. After all, we know you'll find what you're looking for with us.