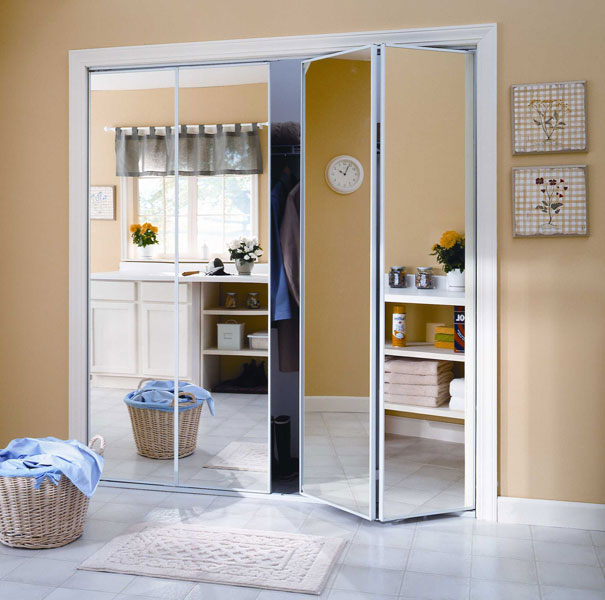 Many people haven't considered the possible uses of mirror walls in their homes. The truth is, they have a lot of uses and benefits, both visual and practical. Keystone Home Products wants to inform our readers of the ways they might benefit from these fun interior additions. Primarily, they're incredibly useful if you want to make your bedroom feel bigger! Let's see how.
Improving Lighting
In bedrooms with bad lighting, things can get somewhat depressing. However, lamp light and its dull, yellow color doesn't help much. Wouldn't it be an improvement if you could get more of that crisp, cool daylight throughout the room? What if we told you you could?
Because mirrors reflect light, having a wall of mirrors can improve the lighting in a room exponentially. You'll have no more need for dull lamplight with the help of a mirror wall. The light will be reflected around the entire room, giving you better illumination, even if your window or windows are small.
Feeling Cramped
Lighting isn't the only struggle one can have at home. Bedrooms can also feel cramped and small. This may be because the size of the room is generally inadequate or because the room is just packed with furniture and belongings. Either way, you can make your bedroom feel bigger with a mirror wall.
There are two main ways a mirror wall can improve the perceived size of a room.
The improved lighting from the mirror's reflection will illuminate more of the existing space, making dark spots feel bigger. Dark areas tend to make a room look smaller. That's because our brain's inability to see into the darkness makes it register as the edge of the space we're in.
Another way you make your bedroom feel bigger with a mirror wall is that it reflects existing space. By seeing the size of your room doubled, your brain is tricked into thinking the space is bigger than it is.
This works especially well in rooms that are kept tidy because the size of the floor space is what's important to see expanded. If you leave an opening that leads up to the mirror wall, it will look as though the floor continues past the wall. While you may know, logically, that there's no more room past the mirror, your brain will be appeased by the illusion of it.
Get a Mirror Wall from Keystone
If you want to make your bedroom feel bigger with a mirror wall, Keystone Home Products has your back. Drop by our store today to check out our selection of mirror walls, mirror closet doors, and more. If you have any questions about mirror walls or any of our other products, give us a call. We're more than happy to help. Or, if you'd rather talk to someone in person, visit us at our Toronto store and ask an employee for help. In-person assistance can be even more effective when we're able to show you the product you're inquiring about.