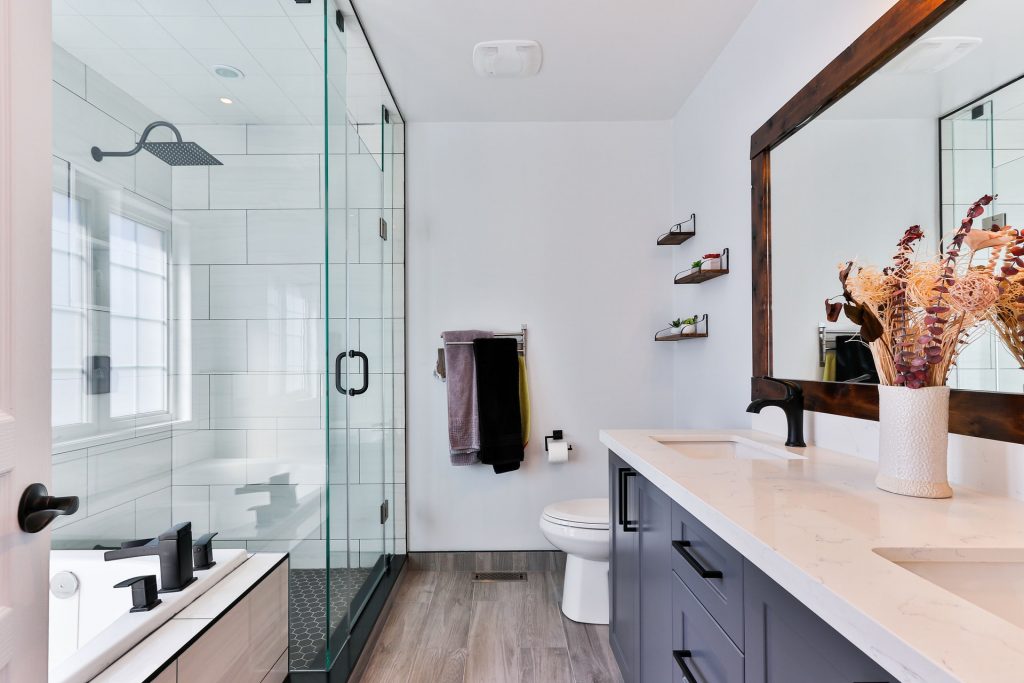 Planning to move in the next year or so? There's something you should update before putting your house on the market. However, it might surprise you what it is! Before you move, you should update your shower enclosure. Here's why.
Outdated
Shower enclosures are one thing that will give away how long it's been since your bathroom has been updated. If the rest of your bathroom is fairly up to date, a metal-framed shower enclosure may give away its true age. Shower enclosures with metal frames are a sure sign that a bathroom was last updated in the early 2000s.
More modern bathrooms have frameless enclosures. The lack of frame makes the enclosure feel more transparent and less invasive. That has a lot of appeal when one is looking for their bathroom to feel more spacious. Therefore, going for the frameless enclosure may increase the selling price of your home.
Visibly Aged
The next reason your enclosure should be replaced is that old shower enclosures tend to age visibly. After a number of years of scrubbing the glass of a shower enclosure, the force begins to wear it down. Microscopic scratches mar the surface of your enclosure glass, making it less clear, less shiny, and less attractive.
Plus, that's only if you've managed to get it clean. For those of us with mineral deposits due to well water, the glass may be stained or coated in minerals that are too tough to get off.
In addition to the glass quality, if your enclosure has a frame, you can probably see signs of its age by taking a closer look at that. Old shower enclosures will often have a buildup of minerals, grime, mold, or dirt along the edge of the frame. Even if you can get this more clean with a thorough scrub, it's unlikely that you'll get it back to looking like new.
That's where a new enclosure comes in. Even if you opt for a more outdated enclosure with a metal frame, it will look leaps and bounds better than the existing enclosure. The crystal clear glass, as clean as can be, will leave your bathroom looking more expensive, more spacious, and more attractive overall.
Recently Updated
The next reason you should update your shower enclosure is all about the labels. Additionally, if you put some work into other parts of your bathroom, you can advertise a recently updated bathroom. This will grab a lot of people's attention, as bathrooms are a huge selling point for homes. Being able to say your bathroom has been recently updated can get you a boost in selling price. In many cases, one that far outweighs what you spend replacing some hardware and updating the shower enclosure.
If you want to know more about our shower enclosures at Keystone Home Products in Toronto, give us a call. Our friendly staff will be more than happy to let you know what's available. You can also come visit our store and take a look around if you'd like to see our stock in person.