Mirrors are the one-stop-shop for opening up a room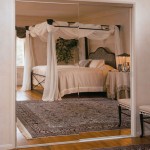 . They illuminate any area simply by reflecting natural light. With more light, and less obvious boundaries, any room in your house can be transformed.
Upgrade Your Home Office
Fitting one or more walls with a mirror will open up any space in your home. This is a great idea for rooms like an office. Especially if you do a lot of work from home, you know how easy it is to hit creative walls, or lose interest when you're stuck in a dark room by yourself. With the addition of a mirrored wall, your home office can go from feeling more crowded than a cubicle, to become the light, inspiring space you need and deserve.
Maximize the Time Spent in Your Home Gym
Another great area in your home that can be enhanced with a mirrored wall is your home gym! What better way to motivate you during your workout than by making your home gym feel like a real gym? Exercise establishments almost always utilize the space defying hacks of mirrored walls, but they have more than one reason to use this design trick. Having a mirror in your gym allows you to watch yourself as you exercise. With a mirrored wall in your home gym, you'll be able to watch your form during your workouts.
Make a One of a Kind Living Room
Many people think that having mirrored walls means you have to compromise on other design components. While you might not be able to hammer nails into the mirrors, there are plenty of unique ways to decorate a room with mirrored walls. You can easily use mirrored walls to highlight your favorite piece of art. Simply place the desired piece opposite of your mirrored wall, and let the wall do what it does best-reflect! This way, you can enjoy your pictures or art from multiples angles in the room.
You can also add photos or art to the mirrored wall itself, so long as they are light enough to hang from an adhesive strip. Placing plants in front of your mirrored wall is a great way to add a pop of color to your living room.
Use Smaller Mirrors for a Big Statement
If you watch any home renovation television shows, you know that one of the top concerns for homeowners these days is a large, open kitchen. This can be an expensive, and time-consuming project for many people. However, there are some tricks you can use to make your kitchen appear more open without knocking down any walls. Adding a mirror backsplash in your kitchen has a similar effect of adding a mirrored wall in other rooms. A mirrored backsplash is an easy, cost-effective way to open up your kitchen.
Practically any room in your home can be enhanced with the addition of either a mirrored wall, closet door, or backsplash. Mirrors can be installed in your home quickly, and with little hassle to you and your family.