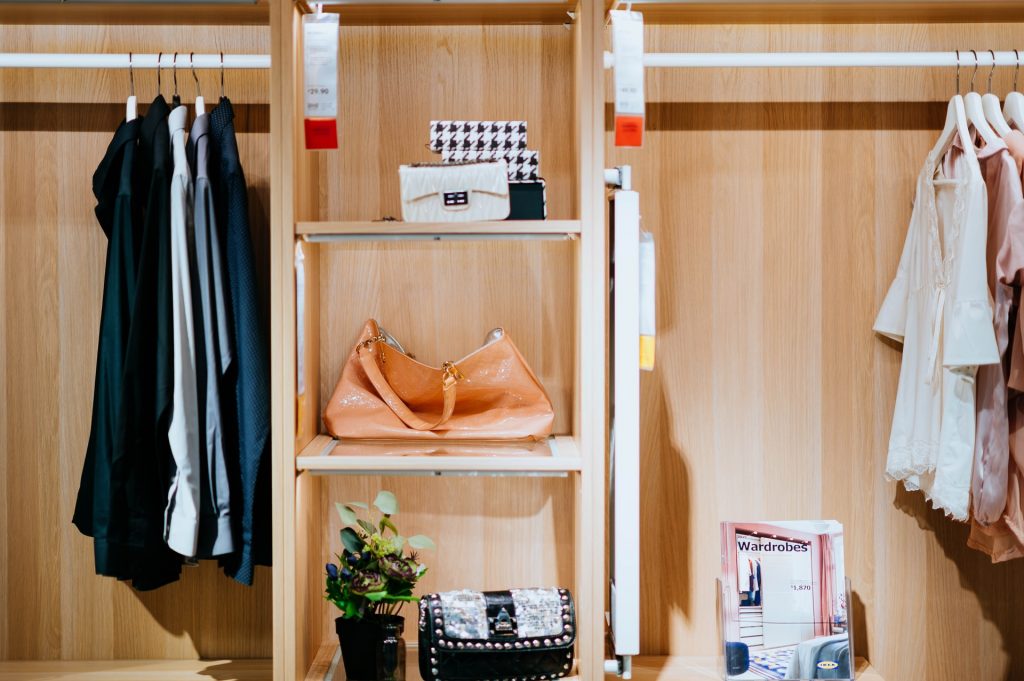 If you have wire shelving in your home, you know how inconvenient it is for it to break. Even one bar breaking on wire shelving can make storing things more difficult. Plus, it really decreases the attractiveness of the shelving. Keystone Home Products is here to help you with your wire shelving replacement needs. Let's check out what Keystone has to offer in terms of replacement.
Wire Shelving
Tired of your outdated, damaged, wire shelving? Keystone Home Products has quality, wire shelving to replace it with. What sets Keystone's wire shelving apart from other brands is that our wire shelving is quality. If you want wire shelving that won't break down after a few years of use, you can count on our products.
Keystone's wire shelving is not just simple wire racks. They're created with the intention of providing closet or room storage. There are wide shelves with hanger bars beneath them as well as smaller shelves which sit closer together.
Wire Shelving Modules
Wire shelving isn't always in one piece. Often, it comes in modules that can be put together in any way you like. Of course, if a wire shelving module breaks, you can't just buy a whole new wire shelf to fix that. Keystone Home Products offers wire shelving modules that are used in our closet organizers. If you need to replace a single module, you can do so by buying from us.
Or, if you have a standard wire shelf and would prefer something more modular, replace it with one of our modular shelves. You'll have a more personalized shelving unit, made to hold whatever you're looking to store.
Wooden Shelving
Wire shelving is not everyone's cup of tea. Therefore, if you have a wire shelf that's recently kicked the bucket, it's a great opportunity to move on from wire shelving. If wooden shelving is more your style, you'll be happy to learn that Keystone Home Products has modular wooden shelving.
Keystone primarily markets wooden shelving as closet organizers. However, our wooden shelving is great for anywhere in the house. Choose how many shelves, how spaced apart they are, and additional features as well. Our wooden shelving is a great upgrade if you're looking for something a bit sturdier than wire.
Our wooden closet organizers are not just shelves. They also come with drawers and hanger bars. One of their benefits is that they can be mounted to the wall. This makes cleaning the floors under them easy and keeps stored belongings away from the dusty floor.
Shop Keystone
If you need help with wire shelving replacement in Toronto, Keystone Home Product is your one-stop shop for getting exactly what you need. Therefore, contact us today if you have questions about our products. Or, if you like to see products in person, come visit our store. We look forward to seeing you!