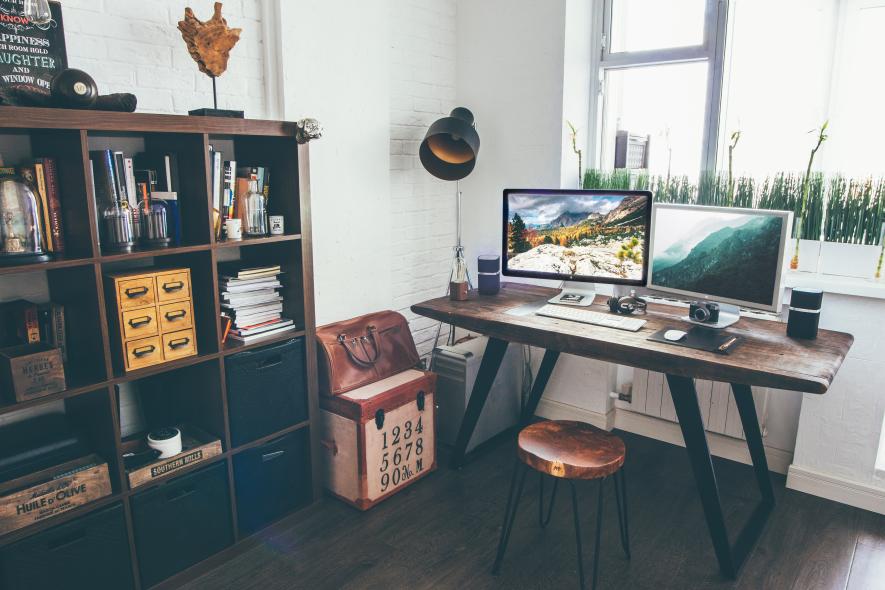 Most people don't start out with a big and spacious home. A small starter home is much more likely. It's more affordable and, if you haven't started a family, more practical. However, if you never move to a bigger home, your small home can start to feel very cramped over the years. However, did you know that proper organization can help you save a ton of space? Keystone Home Products is here to help you with saving space!

Cleaning Up

The first step to saving yourself space in your small home is going through your belongings. If it's been a while since you last cleaned up and got rid of some things, you might find there are a few unwanted belongings stealing up free space from things that really need it.

So, the first step is going through things. Check closets for clothes that don't fit anymore or that you don't really like much these days. Look through old boxes to see if some of the things you were holding onto aren't really that important. If your kitchen is struggling for space, look for cooking or baking appliances that you never use and say goodbye.

It can feel incredibly liberating to get rid of things you never use. And, once you've taken some boxes of donate or trash items out of the house, you'll be shocked at how much space you've made.

Organizing

The next step is organizing. Inevitably, there will still be a lot left. Some of it might even be stuff you don't use often, like seasonal clothes or that special baking dish that you only use during the holidays. With proper organization, even the stuff you don't use much will have its place without impeding on other storage capabilities.

When it comes to organizing your closet, it can be tricky finding places for everything. The way standard closets are made, there's usually only a high shelf with a bar beneath for hanging clothes. But is there really anyone who can hang everything they own? What do you do with your shoes or your bags?

You can find a place for everything in your closet with one of keystone's closet organizers. These wooden organizers will allow you plenty of space for all kinds of things. From shelves to bars to drawers, you'll be able to store anything you have lying around. And, if your closet isn't big enough for a wooden organizer to be practical, you can always spring for wire shelving.

Ditch the Dresser

If you can opt for the wooden organizer, you may even have enough closet storage space to ditch the dresser in your room. A dresser is a big piece of furniture and if you're short on space, removing it would allow a lot more room. You can use this as an opportunity to gain more floor space or put in some other furniture you need, like a bookshelf.

No matter what your organizing needs, you can find something to help at Keystone Home Products. We specialize in outfitting closets to make them more functional. If you have any questions about our products or our Toronto based company, feel free to give us a call!