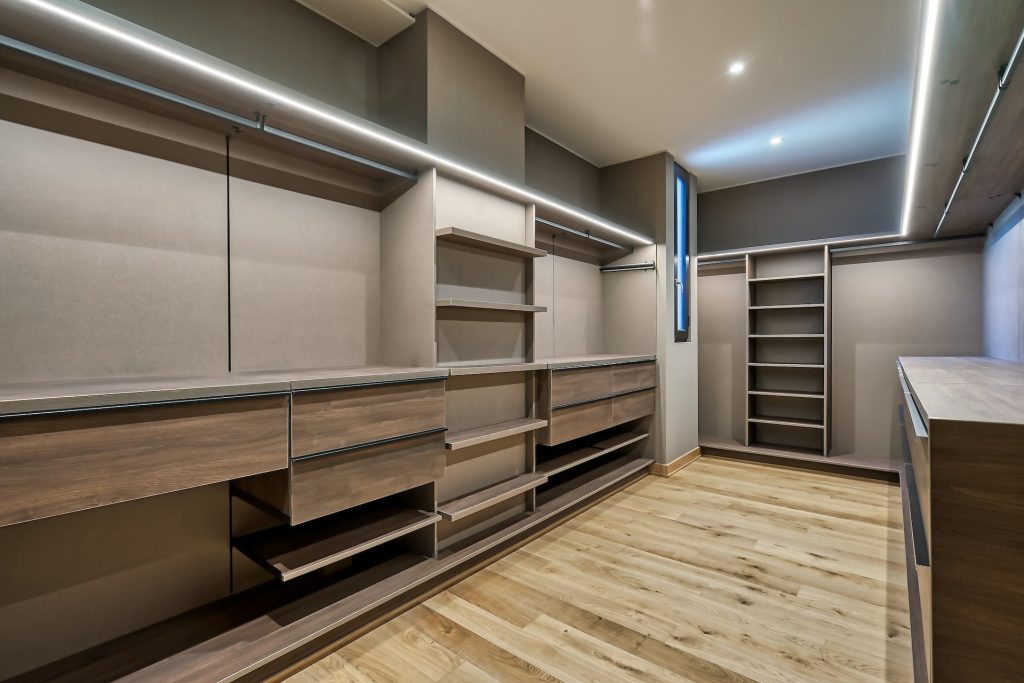 Having a closet organizer is a real game changer for your storage needs. Already have one? Maybe it's time to ask yourself if it's doing everything you need it to. Not all closet organizers are made the same. Here are some reasons you might want to replace an old closet organizer with one from Keystone Home Products.
Better Appearance
One of the things we pride ourselves on is the high quality appearance of our wooden closet organizers. If you need to replace an old closet organizer in Toronto, we can say, without a doubt, that ours are the right choice.
Our wooden closet organizers come in multiple color options: wood grain, black, white, and more. No matter what color or style you're looking for to match your closet interior, we can provide. The high quality of our wooden closet organizers also impacts their appearance. You can tell by looking at them that they're made with taste in mind.
High Quality Craftsmanship
At Keystone Home Products, we look to sell high quality home products for everyday needs. The products we offer are those things that sit somewhere between possession and interior fixture. So, to maintain that in-between state where our products do their jobs without getting in anyone's way, they must be quality. After all, no one wants to think about their mirror as an object; they simply want to use it as a feature. The same goes for our closet organizers.
When you replace an old closet organizer with one from Keystone Home Products in Toronto, you invest in continuity. Your new closet organizer will hold fast and look good doing it. From the day it's installed in your closet onward, its convenience will simply become a way of life.
Custom Segment Selection
Perhaps the most compelling part of replacing your old closet organizer with one from Keystone is the customization. You can buy closet organizers from all over, but can you customize them too? Keystone's closet organizers are made of of many different parts. Closet organization isn't a one-size-fits-all solution. Therefore, we can work together to find the perfect combination and layout of parts to suit your closet.
With your closet dimension in mind, we can make a plan and determine the right parts for your space. Whether you need fewer hanger bars, more drawers, or an abundance of shelves, we'll make it happen. There's no right amount of each organizer section. Therefore, it's just a matter of considering what you have.
Convenient Organizer Suggestions
Do you have an abundance of formalwear? If so, a separate hanger bar will allow you to maintain the tidiness of your formal clothing.
If you love to collect watches, a watch drawer is the perfect choice for you. Fit one of our high quality drawers with a watch insert. This will allow you to store your watches in a way that protects the band integrity. Plus, it makes them easier to look through when deciding which one to wear.
Do you keep formal and off-season shoes clean and stored away? A segment of shelving would be the perfect place to store them safely and where you can easily access them.
No matter what your needs are, you can count on Keystone to meet them. Come and take a look at our organizers in person at our Toronto showroom. Or, call us if you have questions you'd like to ask over the phone.