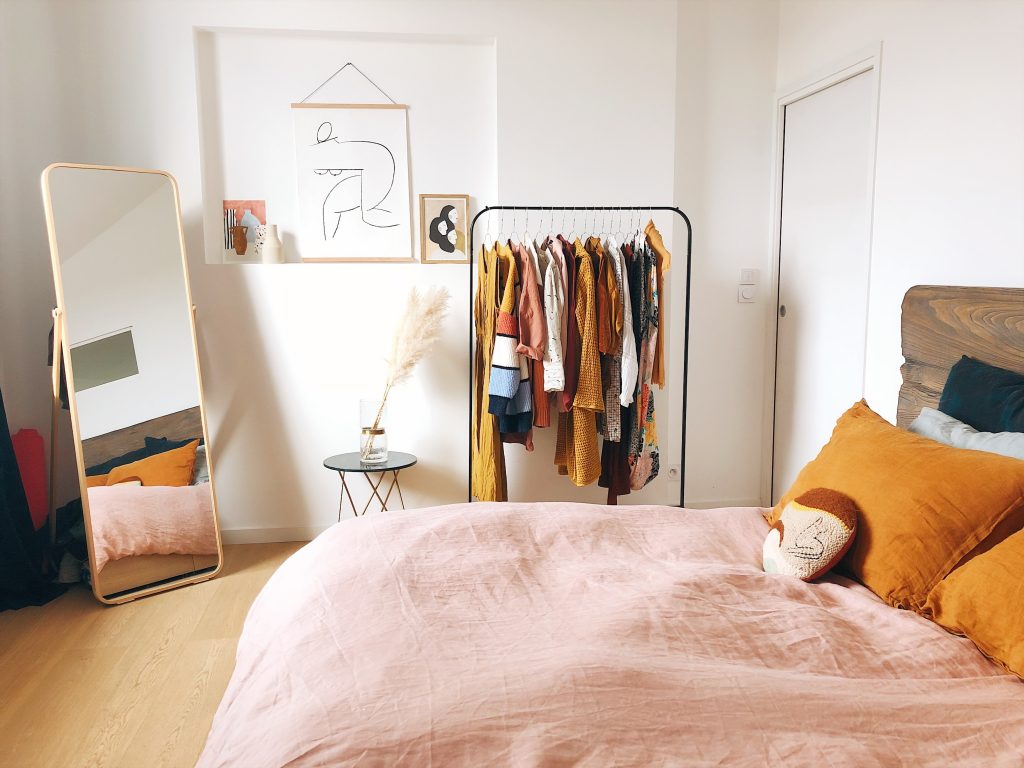 Managing your closet space can be really tricky, especially if you don't have a lot of it. Fortunately, there's an easy solution to managing closet space no matter how big your closet is. The trick is deciding whether your closet should be in your closet, or somewhere else. Let us explain.
Space Is Space Is Space
Many people struggle with managing closet space because they have more clothing than can fit inside of their small closet. Getting rid of clothing you don't wear is a great idea, but it only works for people who don't wear a notable amount of their clothing. If you have the kind of job that requires work-specific clothing, or if you keep clothes specific for workouts, you may have a lot of clothing that you wear regularly. Work clothes, everyday clothes, formal wear, gym clothes, and seasonal clothes can be a tight fit together. This is especially true if your closet isn't even a walk-in. Fitting all of this into a shallow closet with sliding doors is a real struggle.
So, instead of trying to prune down your clothing until it fits easily into a closet that's too small, perhaps we should expand. Creating a closet space somewhere other than the closet is an easy solution that works for many. You don't even have to have a mansion to achieve this. If you have a spare room, or even just some unused space in your bedroom, you can expand your closet outside of its current boundaries. That is, if it's even necessary.
Using a Closet Organizer
If you have a walk-in closet that you're struggling to manage space in, you might just need some help. A wooden closet organizer from Keystone Home Products  may be just the thing. Our closet organizers have brought life and organization back to countless walk-ins. Our organizers have shelf space, drawer space, and hanger bars as well. That makes them ideal for a variety of clothing and accessories.
If you don't have the kind of closet that can accommodate a wooden organizer, you can install the organizer somewhere else. Anywhere that could accommodate a large bookshelf could take on a closet organizer. Really, when it comes down to it, it's not much different from a fancy bookshelf. It just comes with a few extra storage options made for clothing.
If you don't have free space anywhere, you can switch out something else with the contents of your closet. Put up some affordable wall-mount bookshelves and store books in your sliding-door closet. Put your organizer where the bookshelves were before. Space is space is space. A closet doesn't have to have clothing in it.
Organization Accessories
While a closet organizer offers a great place to store many items, organization accessories never hurt. Consider a set of coat hooks for near the front door so that jackets don't need to be stored with the contents of your closet. Maybe you could benefit from a door-hanging shoe carrier. Small shoes like sandals and heels store in these with ease. Plus, when you store these awkward shoes in a door hanger, you don't have to worry about keeping them in place on a shelf or regular shoe rack.