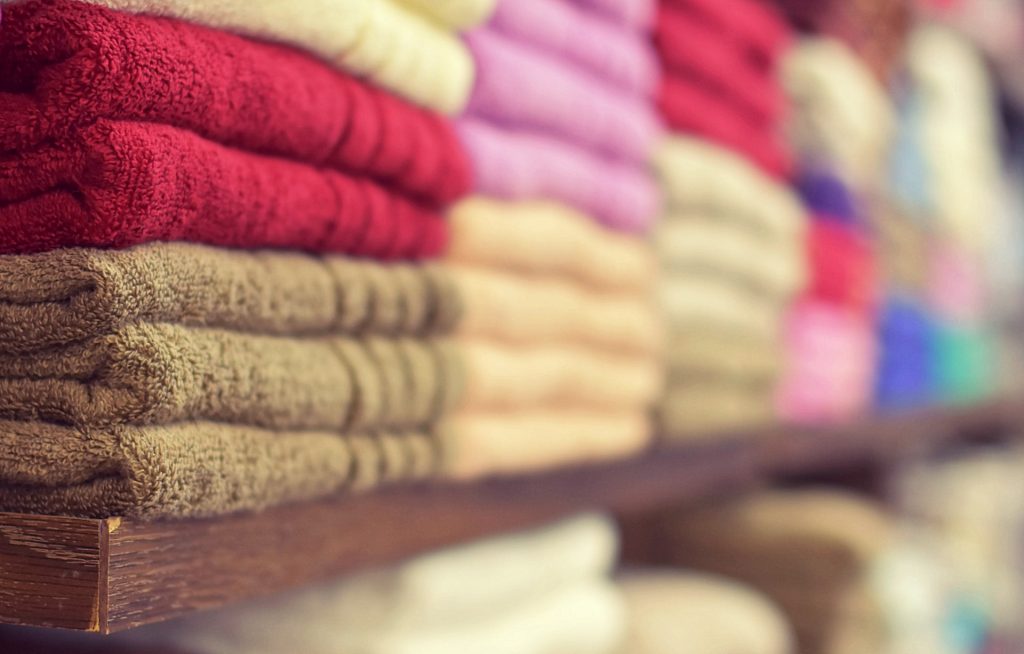 Keeping a linen closet from becoming completely overrun is a great way to reduce stress in your everyday life. You might be surprised by the kind of impact your hall linen closet can have on your mood. However, most of us use our linen closet every day – often multiple times – to get towels, cloths, and more. If you have to fight with your closet every time you get into it, it's going to cause stress. Fortunately, Keystone Home Products has the organization know-how and the products you need to keep your closet in check. Without further ado, here are our tips for organizing a hall linen closet.
Remove Unnecessary Contents
If you're like most people, you probably have a backstock of towels and such that you never really use. If you find yourself struggling to fit your freshly folded towels into your hall linen closet, it might be because you need to remove some things.
Consider saying goodbye to the old towels that no one in the house ever uses. Move rags you need for other crafts or messy projects to a different part of the house. If you've got a tool setup in your garage, this might be a good place for storing rags. Cleaning rags can be kept under your kitchen sink or wherever you store cleaning products. Save your linen closet space for towels and cloths you use in the bathroom.
Keep Things Folded and Adjust Folding Method
Once you've removed things taking up unnecessary space, it's time to consider your folding method. Many people grow up folding their towels a certain way and continue using that method once they move into their own home. However, every home has different closet sizes. Your folding method might leave you with towels that are too wide to sit side by side comfortably. Experiment with folding methods to create folded towels that coexist more peacefully.
Increase Airflow for Fresher Laundry
If your towels and sheets come out of the closet smelling dusty or stale, it might be because of the shelving you have installed. If your home is on the older side, wooden shelving in closets can obtain a musty or dusty smell that they then pass on to your laundry.
To increase airflow and prevent your closet shelves from making your towels and other linens smell dusty, opt for wire shelving. Getting wire shelving for a closet will keep things from smelling like old wood, prevent things from growing dusty, and discourage pests from being able to make a home there.
Implement Drawers for Non-Linen Contents
If you keep things in your linen closet that aren't linen, you can also benefit from adding drawers to the closet. Many people use their hall linen closet to store spare toiletries, like soap and shampoo. Keep these things in order by putting some organizer drawers onto one of the shelves. This will keep your closet looking more orderly and prevent you from knocking things over when removing or replacing towels or sheets.