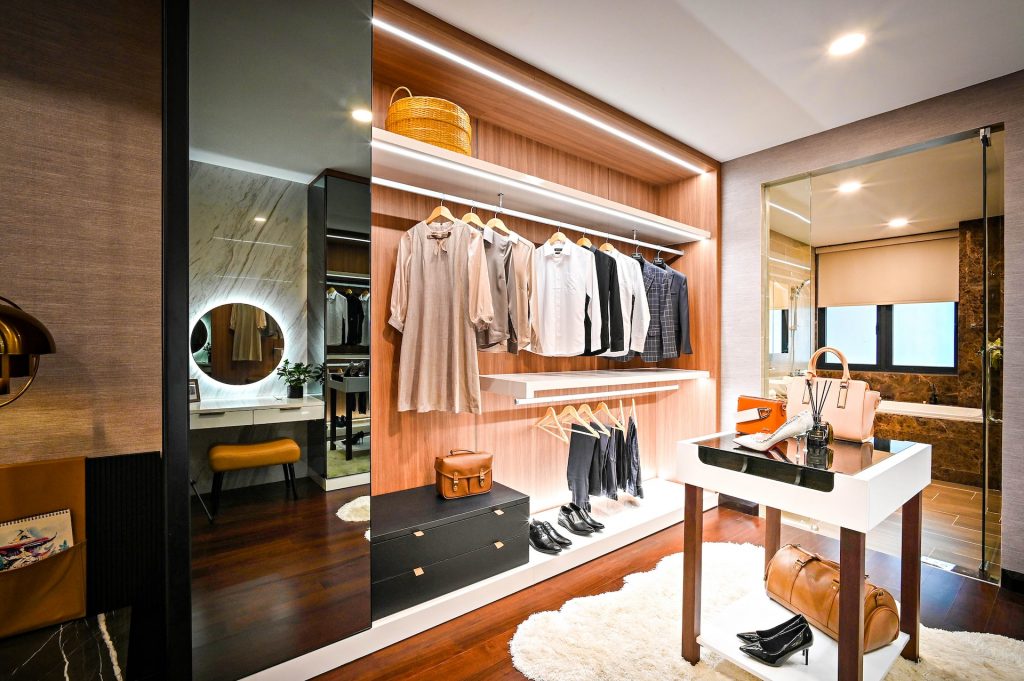 If you have a walk-in closet, you're one step away from a luxurious dressing experience. What are you missing? A wooden closet organizer! A walk-in closet with nothing but some hanger bars is adequate, but a walk-in closet with an organizer is indulgent. Nothing feels more luxurious than having places for everything that are easy to access. Here's what you're missing.
Keep Your Clothing Accessible
Something most closets are missing is easy clothing accessibility. Even with boxes, bins, and bags, clothing and accessories aren't as accessible as they could be. After all, how inclined are you really to unstack all of those boxes of seasonal clothes to find what you need in the off-season? Probably not very inclined. Unless you shift out your entire wardrobe each season, you probably just stick to one set of versatile clothes like the rest of us.
However, if your clothing becomes accessible year round, there's no reason you can't be your most comfortable, no matter the season. A wooden closet organizer is perfect for making clothing accessibility a reality. Say goodbye to boxes packed with your beloved sweaters and scarves. Say hello to ample hanger bar space and drawers for accessories.
Make Organization Look Great
Organization is possible with things like cardboard boxes or plastic bins. But, does it look good? No. Organization should look amazing. After all, it's everything in its place, right? When you outfit your walk-in closet with an organizer, you make organization look great. Every piece of clothing having its own place looks amazing when its place is on one cohesive piece of furniture. An organizer from Keystone Home Products is exactly that. Whether you choose black or woodgrain finish, your organizer will tie everything together nicely.
Save on Floor Space
One of the the benefits to using a closet organizer for your clothing and accessories is that you save on floor space. While you may be able to pack off-season clothing into boxes, chances are, you're stacking it in a corner or against the wall cross from your hanging clothing. When you install a walk-in closet organizer from Keystone Home Products, you save on floor space that would otherwise be taken up by suboptimal storage systems.
A walk-in closet organizer ensures everything has its place in one vertical space. That can free up your other wall – if your closet space is narrow – or make room for seating or other useful decor.
Customize Your Walk-In Closet Organizer
What's the best part of buying a wooden, walk-in closet organizer from Keystone? You can customize it! Every organizer is made up of different parts: hanger bars, shelving, drawers, and so on. Everyone has different clothes storage needs. So, choose the elements that are right for you. Build yourself the ideal closet organizer for your closet. Get started by heading down to our store in Toronto or by giving us a call.