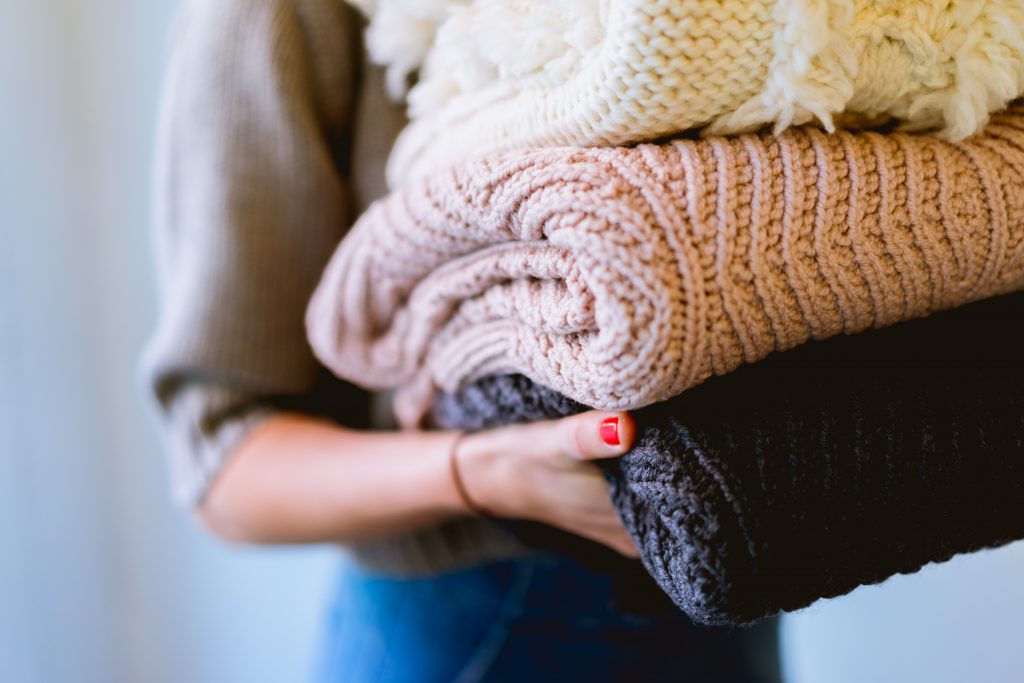 When things begin to get a bit cluttered or messy in your closet, it's time to get organizing. But where do you start? Keystone Home Products specializes in home products and organization. Here are some closet organization tricks you can't do without.
Cut Down on Clutter
Getting rid of clutter doesn't have to mean making yourself sad. A lot of TV shows and famous organizers of years' past have pushed clients and followers to throw out anything they don't use every day. But this is totally unnecessary and encourages people to get rid of things with sentimental value. Don't get rid of things you love because you don't have enough room in your closet at the moment. If you're struggling to find room for things you genuinely love and use, there's a better way to make space.
Instead, invest in a proper closet organizer to help you make room for your belongings. A huge part of organization is having the right organizational equipment. How can you properly organize things if your closet has nothing but a hanger bar?
What you do want to get rid of are things you aren't fond of. Keeping clothes that you've been hoping to fit into for years or things you keep hoping will spark your interest again later is a waste of space. Every time you see those things, they simply remind you that you shouldn't be happy in the present because you haven't reached a goal that may not even be important to you anymore.
Instead, make room for the clothes you love and wear right now. You'll make a lot of space in your closet and feel happier when looking for something to put on.
Accessible Storage
A lot of people find their main source of storage to be cardboard boxes. The only things you should be storing in boxes are the things in the attic. When you store things in boxes, they don't get used. Even with markings on the cardboard, it's hard to remember what exactly is in which box and digging through them is a pain. Plus, cardboard boxes are an eyesore in any closet.
Instead, buy organizers of any kind. There are full closet organizers for clothing and small sets of drawers for accessories. Try a complete jewelry box with spaces for rings and hanging necklaces. Get a display box for watches. Your clothing and accessories should be easy to find and stored in a way that makes you feel good about your closet.
Give Jewelry Its Own Space
Likewise, don't dump jewelry into a drawer or box. If you wear jewelry, it can be tempting to just put it all in one spot. This is absolutely the wrong way to go. Necklaces will get tangled and things can get broken.
Buy a jewelry box or find designated places for each jewelry type. Putting a row of hooks on the wall for necklaces will prevent them from tangling. Buying a ring cushion or a hand-shaped stand will keep rings from getting lost behind the organizer. Jewelry is expensive and should be treated properly to avoid damaging it. Plus, it looks nicer and feels better to have things stored neatly.
Save Space
A lot of people store miscellaneous boxes in their bedroom closet. However, closet space is limited and this can make it hard to access the things you actually use on a daily basis. Therefore, your closet should be for clothing and accessories only. Cramming extra space with memory boxes or seasonal decorations hurts the functionality and appeal of the closet.
Use the attic, basement, or a closet in a spare room for boxes you don't access very often. If you live in an apartment or other small space, consider buying some shallow under-bed storage bins for these things instead.
If you have any questions about the products we have to offer at Keystone Home Products, give us a call. We look forward to hearing from you!