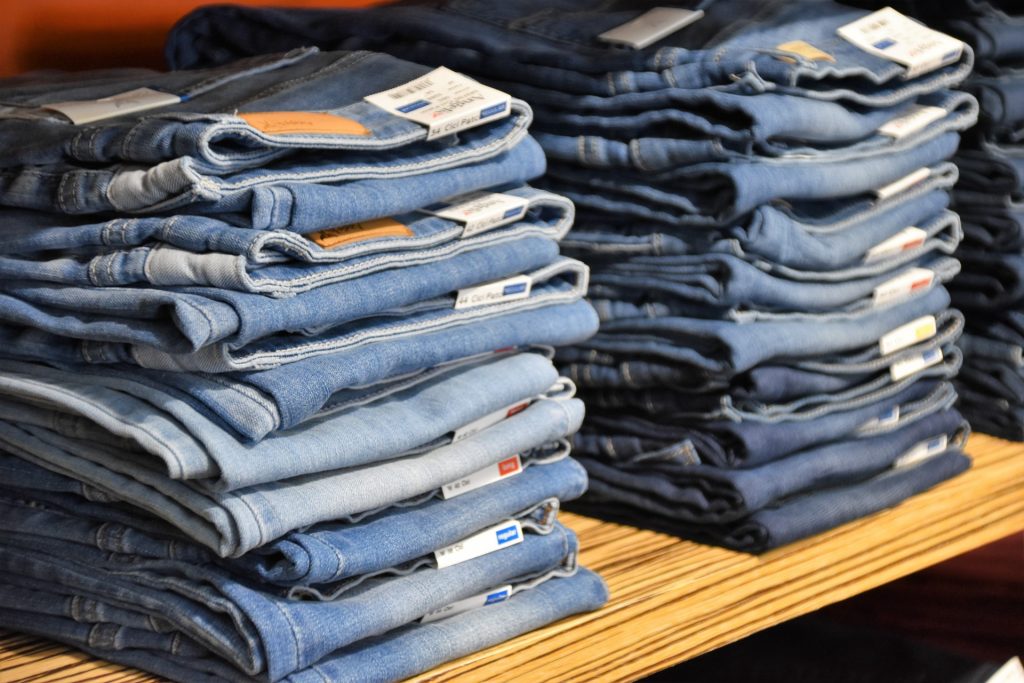 We recently wrote a bit about the best uses for wire shelving at home. However, we know that a lot of the things considered home goods are also used in professional spaces. That's why Keystone Home Products is here again to cover the best professional uses for wire shelving as well. Don't worry, we didn't forget those of you trying to improve your shop or work environment!
1. Folded Apparel Shelving
If you run a clothing shop, one of the best ways you can improve the shop is by storing folded apparel on wire shelving. Everyone has to go into a clothing shop now and again. If that shop includes folded apparel, getting it from a wooden shelf that hasn't been cleaned in ages is really unsavory. More surface area means more germs, more dust, more dirt, and less appeal.
However, when you store folded apparel on wire shelving, you allow that clothing to breathe and remain fresh longer. The clothing is less likely to take on the smell of the shop. It's also less likely to get dusty. The last thing you want is to trigger a customer's allergies when they pull a dusty shirt on in the changing room.
2. Office Supply Shelving
If you work in an office, you know there's no shortage of storage needs. Offices come with a lot of supplies. From paper to pens, ink cartridges and sticky notes, there's a lot that needs somewhere to go. Putting up some wire shelving in a copy room or along a back wall gives you somewhere to store these things where they're easily accessible. Employees can easily find what they need and knowing when something is running low is as easy as a glance.
3. Supply Closet Shelving
No matter what kind of business you work for or run, you almost certainly have a supply closet. If your supply closet is in need of a boost, if you're moving your business to a new space, or if you're renovating an old coat closet, you need wire shelving. One of the best professional uses for wire shelving is mounting it across an empty closet space. Then, your empty old coat closet can be used for storing all kinds of things.
Dental and medical offices can use supply closet wire shelving for storing backstock of packaged supplies. Or, if you're in a medical environment where patients stay for surgery or overnight observation, you can also use it for storing blankets, pillows, and gowns in more sanitary conditions.
4. Cubicle Shelving
Finally, the last of our favorite professional uses for wire shelving: cubicle shelving. Cubicles have a marked lack of storage space in them aside from the surface of your desk. If you need somewhere to store notebooks, binders, stationery, or boxes of small supplies, wire shelving is here for you. Wire shelving is lightweight, making it great for mounting on a cubicle wall. If your cubicle wall isn't made for screws, you can also buy or create a wire rig that hooks over the top edge of the cubicle. This is especially stable and lacks the risk of screws coming loose.
Take your cubicle to the next level and reduce crowding your desk space with wire shelving from Keystone Home Products.