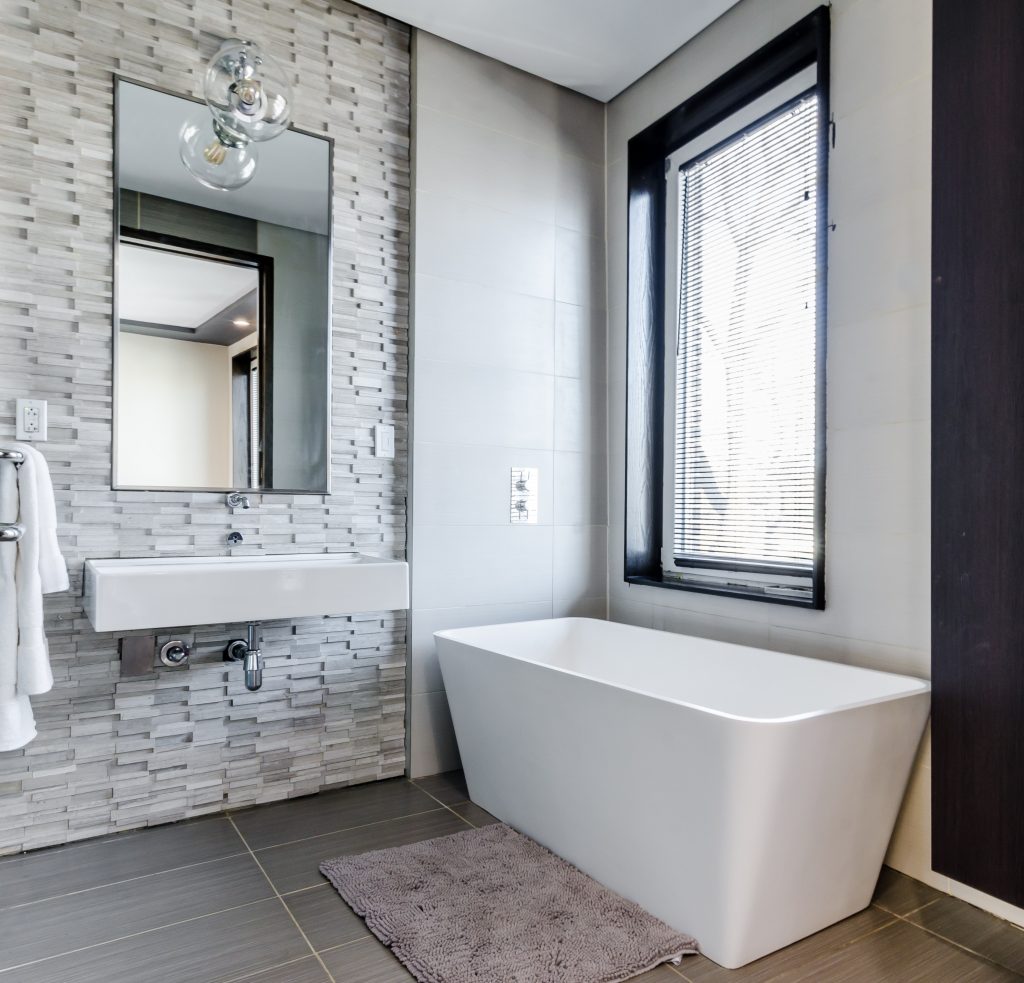 People frequently underestimate how much of an effect a vanity mirror has on their self perception. Every time you shower, you look into that mirror to get ready for the day. You brush your teeth at that mirror. You check your outfit in that mirror. A vanity mirror is often the only place someone ever really sees themself. Let's talk about why you should upgrade your vanity mirror. There's a lot more to it than you might think!
Self Perception
Because most people use their vanity mirror as their main mirror – the only place they usually look at their reflection – the type and quality of vanity mirror that we have can have a profound effect on our sense of self perception.
If you only ever see yourself in a scratched, cracked mirror, or one that's outdated, you can begin to associate those things with your own appearance. If the paint around your mirror is chipping, if there's mold from the bathroom's condensation, those will too. That's because, if you only ever see yourself paired with undesirable qualities, your self worth can fall.
If you don't feel good looking into your current vanity mirror, you should improve it. Getting a new mirror, and maybe even framing it, can make a huge difference. Looking into your vanity mirror after your shower can become a positive experience.
Environmental Comfort
Vanity mirrors don't just affect our comfort with ourselves, they're also an important part of our environmental comfort. If areas of your home are lacking and don't look how you want them to, it has a negative impact on your environmental comfort. While many parts of a home are too expensive to update to many of us, a vanity mirror usually isn't. Take control of this part of your everyday life and give it the boost it deserves. Small updates can make a huge difference in our quality of life.
Clearer Reflection
Old mirrors that have been washed and used for years can develop tiny scratches that aren't really noticeable. The weekly – or even daily – wear and tear makes the mirror have a less clear reflection. When you upgrade your vanity mirror, you get a sharper reflection that looks great. Every reflection will look neater, clearer, and more positive.
Home Resale Value Boost
Any kind of improvement in your home can lend itself to a home resale value boost. The same goes for when you upgrade your vanity mirror. If your mirror already looks fine, it may not make much of a difference. However, if your current mirror is old, outdated, or worn out, a new vanity mirror will bring your resale value back up to where it should be in regards to your mirror.
If you don't add a fancy frame, it may not do anything really special for resale value, but it can undo the huge loss in value caused by a dingy old mirror. After all, if a prospective buyer comes to see the house and steps into the bathroom to see a worn out mirror, it can have a surprisingly negative impact on the entire bathroom space.
If you want to upgrade your vanity mirror, come visit us at Keystone Home Products. We offer custom mirror sizes and will help you get exactly what you need.