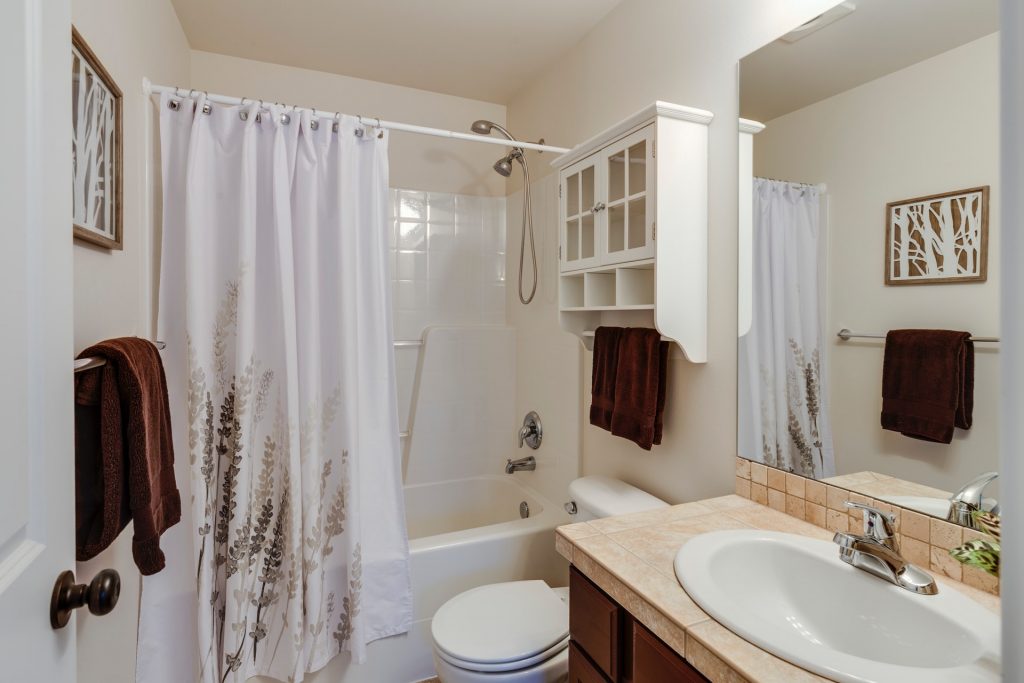 Shower curtains are a huge pain, regardless of where they're installed. However, when it comes to tub/shower combos, they're an even bigger nightmare. While a standup shower with a curtain feels reminiscent of summer camp showers, at least you'll only need to stand beside it. Tubs have their own set of needs that curtains just can't meet. Let's take a look at some of the reasons why sliding tub doors are superior to shower curtains. We promise you won't regret it.
Less Prone to Mold
The first benefit to sliding tub doors is that they're a lot less prone to mold than shower curtains are. Shower curtains, if not spread out after each shower, will quickly grow mold along the bottom. This is because the curtain rests against the inside of the tub, as well as folds over itself, and traps moisture. That moist, dark area is the perfect environment for mold.
Sliding tub doors have a space between them, don't overlap with the side of the tub, and can't fold over themselves like curtains do. Plus, because they're transparent and glass, plenty of light shines through them, making a less hospitable environment for mold growth.
Easier to Clean
There's no easy way to clean plastic shower curtains. If they begin to mold, it's easiest to just throw them out and buy new ones. It is possible to wash a plastic shower curtain in the washing machine, but they don't usually come out without a bunch of little holes from the intensity of the wash. These curtains are not very hardy.
Sliding tub doors, on the other hand, are easy to clean. With some spray-on tub cleaner and a sponge, you can quickly wash off any grime that's built up on them.
Eco Friendly
Because sliding tub doors are easy to clean and less disposable, they're much more eco friendly than plastic shower curtains. Plastic shower curtains ending up in a landfill is less than ideal and completely unnecessary. Instead, invest in something that will actually last.
Childproof
One of the best features of sliding tub doors is their ability to keep bathtime, well, in the bath. Kids love to splash and play when they take their baths. Every parent with a tub and curtain knows the struggle of trying to keep their child from splashing water out of the tub every ten seconds.
A shower curtain can be put inside the tub, but if it has any mold or bacterial growth on it, that's extremely bad for the child bathing. The best solution you can use with a curtain is to spread it open on the outside of the tub and lay down some towels under it. Then, any splashed water will drip down the curtain and get absorbed by the towels. This just makes more laundry and then your child is harder to supervise.
With glass doors, your child is easy to keep an eye on and water will quickly run back down into the tub where it belongs.
Better Lighting
And, finally, sliding tub doors offer a lot better lighting. Their complete transparency means your bathroom light will shine on in while you shower. Opaque curtains or curtains with outer fabric counterparts make for a rather dim showering experience.