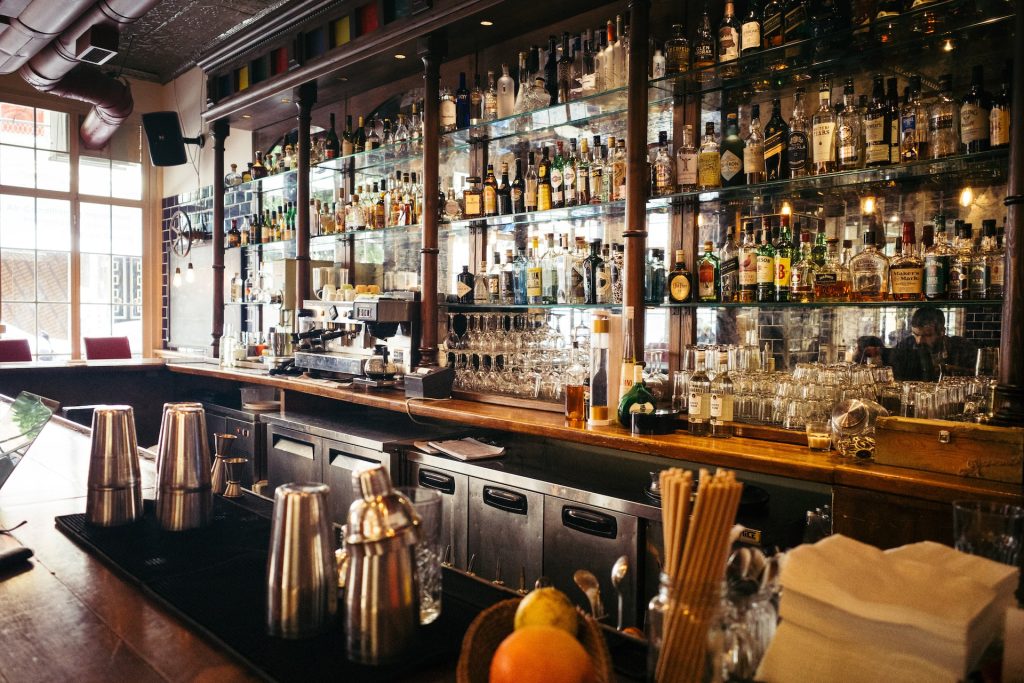 Everyone loves going out for a drink now and then – or maybe every other night. Because drinks are in such high demand, bars can be a dime a dozen. There's one or two on every city street, so it's important to stand out. If you want your bar to stand out from the rest and pull in some very comfortable regulars, we have a tip for you. Spice up your bar with some glass shelving and mirrors.
Why a Bar Needs Glass Shelving
Glass shelving does a lot for a bar space. First, if you don't have enough shelving as it is, this addition will make storing liquor bottles much easier. They'll all be accessible and close-by for bartenders to grab as they need. 
In addition to accessibility improvements, shelving that's specifically made of glass has an added bonus. It allows a lot of light flow, making the space behind the bar feel bigger. Plus, the glass matches all of your fancy liquor bottles, making the whole area feel cohesive.
One more feature of glass shelving that we can't ignore: it's easy to clean. Spilling liquor on a wooden shelf is likely to damage it or strip it of its stain or sealant. Glass is easy to wipe down. Any sticky residue left from dried up alcohol can be wiped down with a cloth or with cleaners without worrying about it damaging the shelving.
Why a Bar Needs Mirrors
Glass shelving may seem like a more obvious addition, but what about mirrors? Mirrors placed behind the glass shelving in a bar add a lot of improvements.
They reflect light, keeping the bar space lit up and visible
Liquor bottles are reflected back on themselves, making the stash, visually, double in size
Mirrors also reflect the entire room back on itself, making it feel more spacious
Mirrors are also easy to clean, just like the glass shelving.
The Atmosphere Improvement
Convenience isn't the only thing that matters when outfitting a bar with new shelving or backsplash. A lot of why people have a favorite bar is because of atmosphere. The ambience can be everything. If you're going out for a night with friends, you don't want to go somewhere where you feel depressed. Say goodbye to dingy, dark shelving and behind-the-bar storage. Make your bar lighter-weight, flashier, and more contemporary in appearance.
Buy Quality Glass Shelving and Mirrors in Toronto
If you're interested in upgrading to high quality glass bar shelving and mirror backsplash, Keystone Home Products is the place to go. We offer high quality glass shelving with metal mounting brackets. We also offer beautiful mirrors for use as backsplash, vanities, and more.
If you need your glass or mirrors in custom sizes, just give us a call and let us know. We specialize in glass and mirrors, so we can help you no matter what sizes you're after. We look forward to hearing from you.