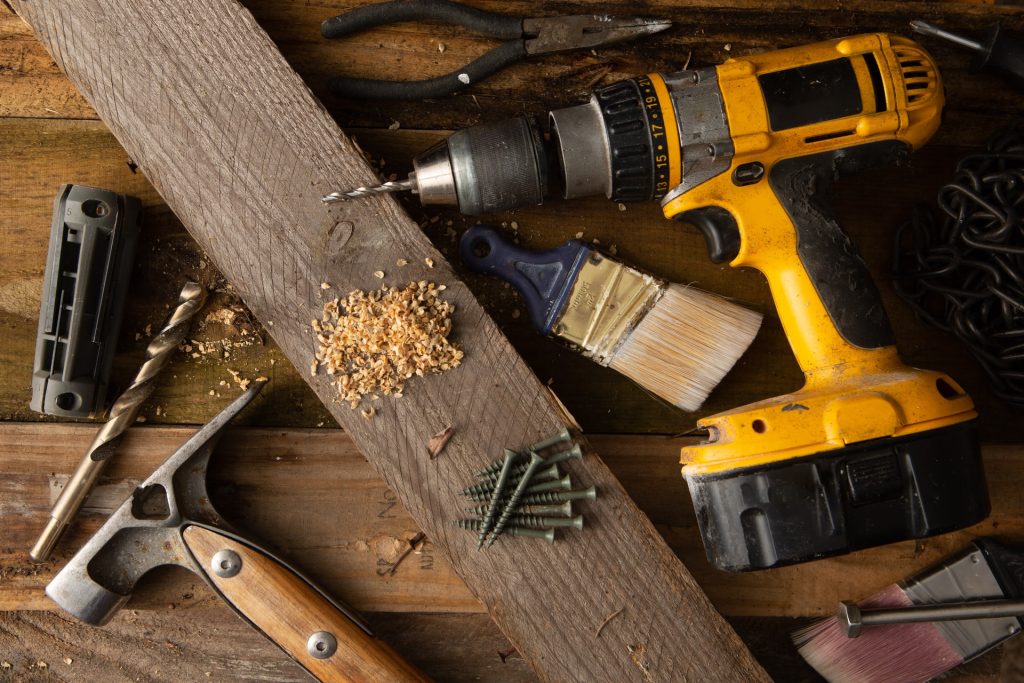 It's happened to the best of us: something fell against the closet door and left a big, gaping hole in it. Now you're standing there wondering how to repair a hole in a closet door. Can it be done? How hard is it? What do you need to buy? Let's take a deep breath and answer these questions together! After all, it's only a closet door.
Filling the Hole
The first step to repair a hole in a closet door is to fill the hole. Most closet doors are hollow to keep them lightweight and to lower the cost of production. This can be both a blessing and a curse. While it does mean they get damaged easier, repairing the damage is easier than if it were something solid. Unfortunately, the only way to patch the hole means giving the patch something to rest against. Therefore, you must fill the hole with something.
While the easiest way to fill a hole in a closet door is by using an expanding spray foam, you can also use a combination of cardboard scraps and putty. Packing the hole with cardboard will give your patch something to adhere to and prevent it from getting knocked in again.
Patching the Hole on Cardboard Packing
If you opt for packing the hole with cardboard, patching it will be easy. You won't even need to buy a patching kit. Most patching kits come with a piece of screen to cover the hole with and to spread putty or plaster over. However, if you've packed the hole in your door firmly and have a solid piece of cardboard behind the hole, you can simply apply your putty or plaster directly over it.
To repair a hole in a closet door, we recommend using putty, as its finished texture will be closer to the door's than plaster. Carefully spread your patch putty over the hole. Then scrape any excess off with a putty knife or other flat edge. Spread additional putty over any pockets or holes in the surface, then scrape it clean again. Repeat this until the putty is smooth and covers the entire hole.
Patching the Hole on Spray Foam
To repair a hole in a closet door with spray foam, simply spray some expanding foam into the hole in the door. After letting it expand into the hole in the door, scrape away any that protrudes from it. Once it's hardened, you can also cut away any protruding foam.
Once the foam has hardened, ensure none of it meets or passes the surface of the door. You'll be covering the foam with putty. That way, the patch is of a similar texture to the smooth closet door finish. Spread the putty over the hole, then scrape it clean with a putty knife or spreader. Apply putty to any remaining pockets or holes, then repeat the scraping process until smooth.
Replace Broken Closet Doors
Sometimes it's not worth the time and effort to repair a hole in a closet door. If your closet door has already sustained a lot of damage, it might be time to just buy a new one. Fortunately, if you live in Toronto, it's easy to buy a replacement closet door of any style from Keystone Home Products. Just give us a call if you have any questions about what we have available.