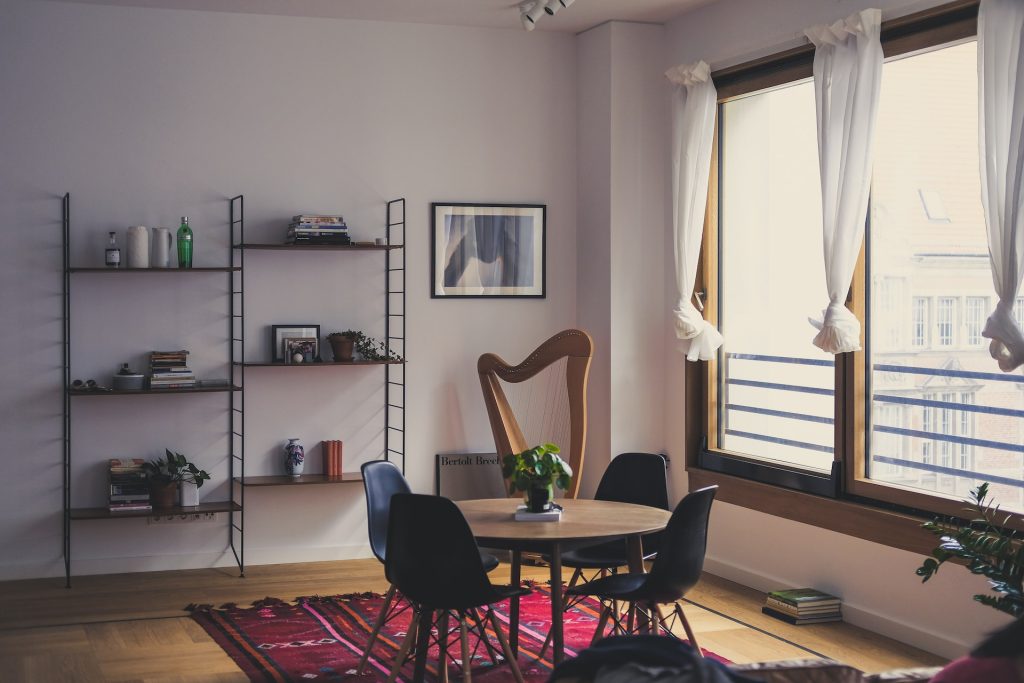 Wire shelving is an oft-overlooked fixture in any functional home. It doesn't usually have the sleek appearance many modern homeowners are looking for. Most would prefer glass shelving, or even cheap, black-coated particleboard. However, we're hoping to change your mind. Because, wire shelving has some creative benefits that you may have never considered. Here are just a few of them.
Water and Dirt Resistant
Wooden bookshelves may look great when you first put them together, but they don't always stay that way. If you set a cold glass of water on your wooden shelf, it takes only a couple hours of forgetfulness to leave you with a big, ugly warp spot.
It's easy enough to avoid putting down cold glasses on your wooden shelves. However, some of our favorite things require shelf space and water – our plants! If you value a little green in your home, the best place to store your indoor plants is on a wire shelf. The coated metal is completely water resistant. However, it's also dirt resistant!
Keeping potted plants looking their best can be a messy task. Fortunately, wire shelving will allow loose dirt to fall directly through to the floor below. From there, it's easily swept or wiped up, along with whatever water droplets your watering can or spray bottle drips on its way to and from each plant.
Perfect for Lights and Vines
Another of the creative benefits to using wire shelving is the ability to wrap things around the wires. For lovers of string lights, that can mean lining your shelves with a magical little light source.
On the other hand, if you're one of our plant lovers, you may find your wire shelving is better used catering to creeping vines. Creeping vines make some very beautiful houseplants, especially if they have something to creep along. Vines will naturally wind around whatever is nearby. If they're growing from the bottom level of a wire shelf, they'll find their way up the side and all over the open spaces in those wire shelves. With a little direction, you can have them wrap neatly along the fronts of the shelves.
Great Airflow
The creative benefits of wire shelving don't start and end with plants. Another of their great perks is their great airflow. The high airflow of wire shelving is great for a number of crafts. Crafts that need to dry will do so faster when placed somewhere with higher airflow.
Wet pottery can be supported with a piece of cardboard on the wire shelves. Once hardened, the support can be removed to allow airflow directly to the bottom. Likewise, glaze will dry much faster with increased airflow.
Pottery isn't the only craft that requires dry-time. Wire shelving is also great for storing wet paintings, painted figurines, stained wood, dyed shirts, and more.
Curtain Friendly
Enjoy the practical uses of wire shelving but don't care for the appearance? Fortunately, they have a built-in solution to that as well: curtains. Wire shelving has the added creative benefit of supporting the use of curtains. So, buy yourself something ready-made, or pull out the sewing machine and some cute, patterned fabric, and make yourself some curtains. Wire shelving provides plenty of places to hook some curtain rings. Ready for some sturdy shelving in your own home? You can get it today at Keystone Home Products.